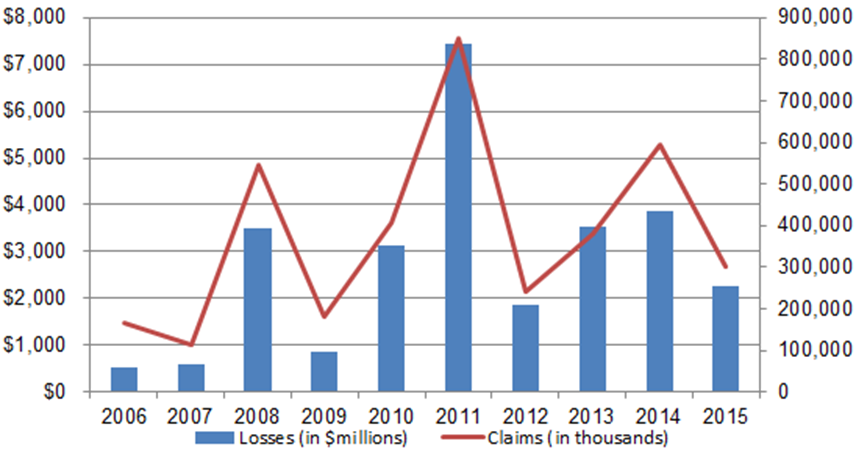 To the U.S. insurance industry, the month of May signals that hurricane season is right around the corner—with claims teams preparing for an unpredictable next few months.
Significant catastrophe activity has occurred during May over the past decade. From 2006 through 2013, an average of four catastrophe events occurred during the month. May 2008 was the most active during this ten-year period (2006–2015), with six events. CAT 48, the largest event of May 2011, affected 20 states and caused an estimated $6.9 billion in insured losses.
Although May 2015 and May 2006 both had a total of five events (tying them for second place in event totals for the decade), May 2015 saw more than double the insured losses. CAT 78 was the first event that month; it affected five states and caused $123.5 million in estimated damages. After that, CATs 79, 80, 81, and 82 brought the total number of events for the month to five—one above the previous ten-year average.
To get access to vital PCS® information on the go, download the new PCS-Mobile app for iPhone.