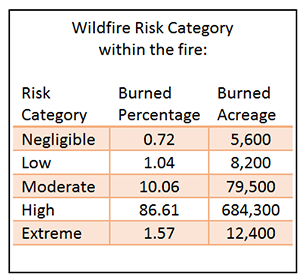 As of this writing, firefighters are still battling the Fort McMurray fire in Western Canada, and authorities are restricting access to the area. The fire is a major incident, and Verisk's Property Claim Services® (PCS®) has designated the Fort McMurray fire a catastrophe. Through our FireLine® wildfire risk management service and Respond™ monitoring service, we've been actively tracking the fire and constantly updating perimeter information to determine the areas affected by the fire.
We based our perimeter information on available satellite imagery, and FireLine tracked data that included approximately 790,000 acres. That didn't include other fires within the Fort McMurray area complex. The data is useful for insurance exposure management and to understand where and potentially how many claims will result, preparing insurers to help those affected by the fire.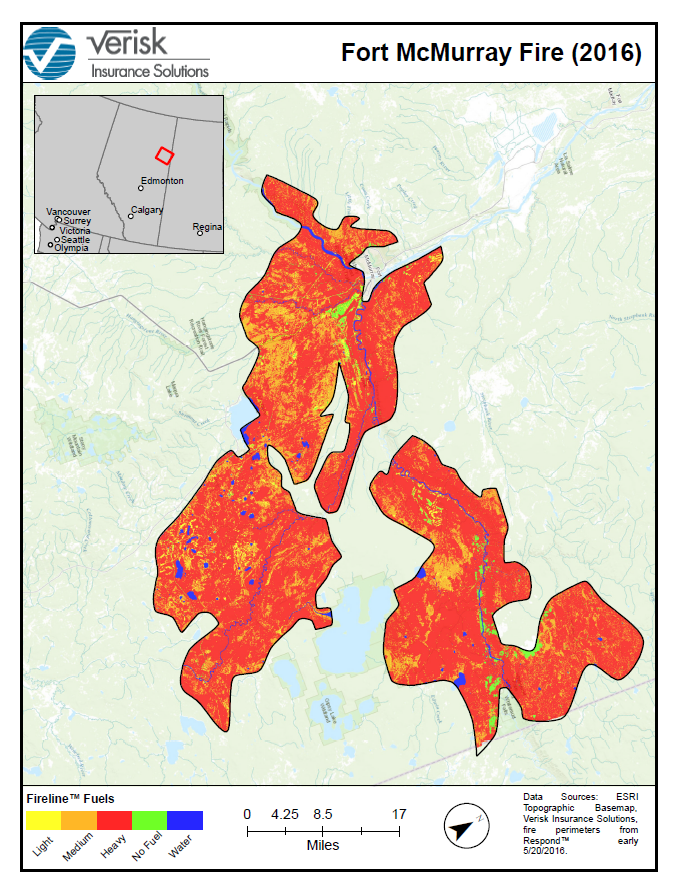 FireLine uses advanced satellite data to assess the effects of the three primary factors that contribute to wildfire risk: fuel, slope, and road access. Fuel represents the vegetation surrounding a property; slope is the grade of land upon which the property is built; and road access identifies potential barriers for firefighters accessing the fire.
In the Fort McMurray fire, the FireLine analysis of vegetation showed that the area within the fire perimeter was identified as wildland fuels. Verisk combined this information with detailed analytics on other risk factors, such as topography and road networks, and identified that more than 99 percent of the area was at risk, with 88 percent at high or extreme risk.
Verisk has just announced that FireLine is expanding into Western Canada, specifically Alberta and British Columbia. Recent wildfires in Western Canada, such as Slave Lake in 2011 and Okanagan Mountain in 2003, have caused large insurance losses, demonstrating the need for Canadian insurers to have access to solutions that help assess wildfire risk to properties.
We're excited about this new opportunity. For more information on FireLine, feel free to contact me at asamanta@verisk.com or visit our website.