The A-PLUS™ property claims database, which provides details on past insurance claims, is now bundled and accessible through 360Value®, Verisk's replacement cost estimator. We can deliver A-PLUS property reports while estimating Coverage A limits for a full range of residential properties, including houses, condominiums, and mobile homes.
A-PLUS property reports provide up to seven years of claims data for property, applicant, or policyholder in an easy-to-read format. The information in A-PLUS reports helps underwriters and agents assess risk.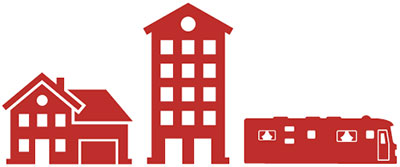 360Value uses the industry's most detailed and reliable building-component-based methodology, one that accounts for all labor and material costs. It draws on the same underlying data as Xactware's Xactimate®, which many insurers use for claims estimates.
Insurers must be contributors to the A-PLUS database to access the reports through 360Value. For more information, contact your Verisk account executive to learn more about A-PLUS claims history and 360Value residential replacement cost estimates.