Verisk's CV-ALIR® (Coverage Verifier Automobile Liability Insurance Reporting) satisfies insurers' statutory obligations to report automobile coverage to state departments of motor vehicles (DMVs). We continually monitor and share industry news and DMV updates so CV-ALIR can continue to meet insurers' electronic ALIR requirements efficiently and reliably.
The Connecticut DMV is implementing a new insurance verification that changes mandatory reporting requirements and includes realtime verifications. The system will help the state identify uninsured motorists throughout the lifecycle of a vehicle. We'll work with our CV-ALIR customers to handle the registration process.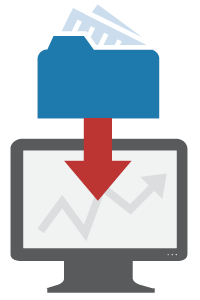 In Michigan, there's a new process to verify policies in an effort to reduce the high rate of fraud. We're working with the Michigan Department of State to ensure that CV-ALIR is integrated properly into that process.
In Maryland, the Motor Vehicle Administration is now transmitting insurance verification records every 30 days instead of every 90 days. The CV-ALIR website now reflects the increased frequency.
We've also implemented a new CV-ALIR website update, making access to vehicle identification number (VIN) decode information more seamless with a new feature. More direct access to that information, such as the manufacturer, make, model, and year of manufacture, will make it easier and more efficient to research errors and correct potential VIN issues.