Florida's subtropical-to-tropical climate and annual average of 230 fair-weather days helped it earn its official nickname as the "Sunshine State."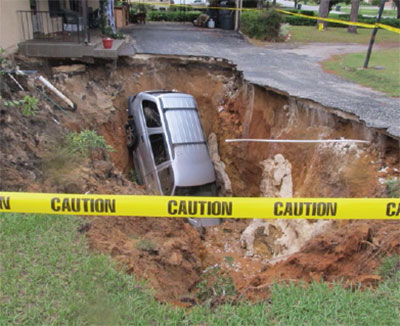 But there's another side to paradise. The state's geographic location leaves it especially vulnerable to hurricanes and severe weather conditions. In fact, according to the Florida Catastrophic Storm Risk Management Center, one of the most prominent challenges facing the state and the Florida insurance industry is current and future exposure to catastrophic windstorms.1 And while its basic geology hasn't changed, Florida has also experienced a heightened incidence of sinkhole claims in recent years.2
As a prominent writer of insurance policies in Florida, Verisk Insurance Solutions customer Heritage Property & Casualty Insurance Company must carefully assess catastrophe risk from weather-related incidents, sinkholes, and other factors for each new property it considers underwriting. To strengthen its overall risk management programs and better assess both catastrophe and noncatastrophe risk, Heritage recently decided to integrate the LOCATION® suite of services, along with other Verisk products, into its underwriting workflow.
Heritage Property & Casualty
To evaluate catastrophe risk on Florida home, condo, rental property, and commercial residential insurance policies, Heritage relies on LOCATION Distance to Coast service, AIR Worldwide catastrophe hazard data, and the Building Code Effectiveness Grading Schedule (BCEGS®), which assesses the effectiveness and enforcement of building codes in a particular community.
The insurer also uses LOCATION Public Protection Classification (PPC®), Premium Tax Service, and Sinkhole Service to assess the noncatastrophe portion of a policy. LOCATION PPC provides Heritage an assessment of the fire mitigation capabilities of the community in which a property is located. That information, coupled with the proximity of the property to the nearest primary responding fire station and credible water source, is the basis for the PPC code. Heritage also uses Future Effective PPC, which captures future changes to a community's PPC to make sure properties are properly rated through the life of the policy.
"Heritage is rooted in strong risk management to provide our policyholders with the highest-quality insurance at competitive rates," says Ernie Garateix, chief operating officer at Heritage. "The Verisk LOCATION suite provides us with the risk data we need to assess both catastrophe and noncatastrophe risk to make sound underwriting decisions and ultimately build an optimal portfolio."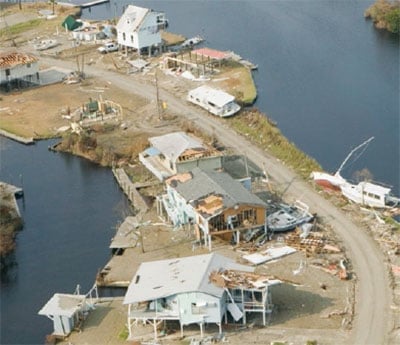 Markel Personal Lines also adopts Verisk solutions
Wisconsin-based Markel Personal Lines, which is expanding its manufactured home and dwelling programs, also understands the special challenges of assessing risk.
To meet its performance objectives and better serve customer and agency needs, Markel chose to integrate a suite of Verisk solutions into its underwriting and rating workflow. The suite includes 360Value® for replacement cost estimates, A-PLUS™ loss history reports, and LOCATION PPC for fire risk management.
"As we grow our business, we need to make smart and highly automated underwriting decisions," says Audrey Hanken, president of Markel Personal Lines. "Verisk's underwriting solutions can help us do just that. Our agents are able to quickly get a reliable assessment of the property, prior losses, and policyholder risk. In many cases, we can use the results to bind the policy without underwriting review.
"Some of the homes we insure aren't continuously occupied, so getting a reliable assessment of the available fire protection is critical," Hanken adds. "Tools such as the ones that Verisk provides will help us ensure we're collecting the appropriate premium for each individual insurance risk."
---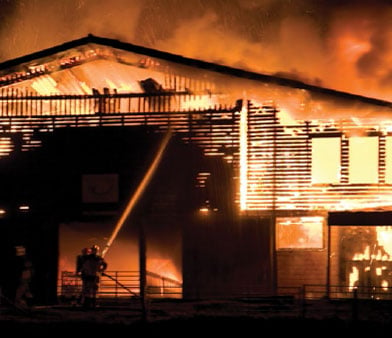 1. The State of Florida's Property Insurance Market 2nd Annual Report for the Florida Legislature. N.P.: Florida State U, 2013. www.stormrisk.org/research/state-of-the-market.
The Florida Catastrophic Storm Risk Management Center, Florida State University College of Business, Jan. 2013.
2. Ibid.
Heritage Property & Casualty Insurance Company
Heritage is a leading provider of personal and commercial insurance products in Florida, writing more than $500 million of personal and commercial residential premium through a large network of experienced agents. Its parent company is Heritage Insurance Holdings, Inc. (NYSE:HRTG), headquartered in Clearwater, Florida.
Markel Personal Lines
Markel Personal Lines is a division of Markel Corporation, a diverse financial holding company serving a variety of niche markets. The company's principal business is responsible for marketing and underwriting specialty insurance products.