Imagining UBI's frictionless future
By
Jim Weiss
| September 15, 2016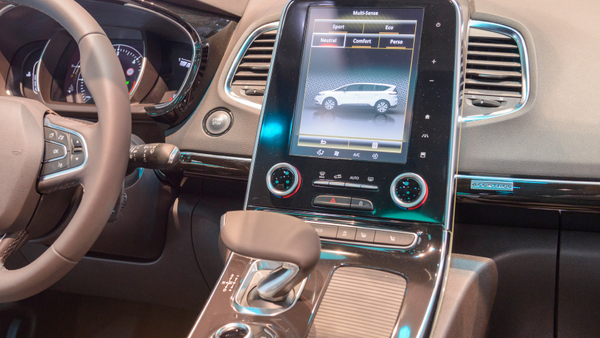 Friction might be defined as a process that dissipates the energy of a system over time. It's an interesting concept when applied to usage-based insurance (UBI), which encourages policyholders to reduce the friction in their vehicles through responsible driving behaviors, such as gradual braking, and converts resulting energy savings into premium discounts.
UBI has energized pundits and policymakers since its inception. Yet our research indicates that UBI's penetration of the overall auto insurance market has generally languished at less than 10%. This fact, coupled with operational costs and complexities, has at times absorbed some of that energy.
Lately, however, the industry has witnessed a wave of innovation involving UBI, which could help ease friction and reenergize the UBI discipline. One such indicator of this trend was a recent decision by the Global Insurance Accelerator (GIA) to accept two telematics start-ups into its 2016 portfolio. (The GIA is a mentor-driven, U.S.-based business accelerator with a focus on startup companies targeting the insurance industry.) This could be a sign that UBI is gaining momentum and might yet live up to its promise.
Friction removed
Let's briefly journey from UBI's frictional origins to the present day. A shifting intellectual property landscape has paved the way for the creation of a variety of UBI programs now in the insurance market, which feature a range of components that include pricing flexibility (such as pay-per-mile programs) and value-added options (such as street-sweeping alerts to remind drivers to move their vehicles for street cleaners). Technology costs have largely plummeted, and programs now offer data collection options, including plug-in "dongle" devices, smartphones, and in-vehicle technology.
A telematics data exchange can further reduce friction by providing a platform for consumers to obtain discounts by electing to share data already collected by their vehicles' systems with insurers of their choosing. Simply put, it probably has never been easier to date or more compelling for insurers to offer UBI—or for policyholders to participate.
UBI for the masses
Once insurers are able to enter the UBI arena with minimal friction, policyholders will expect no less than active engagement in UBI programs by insurers. Policyholders will be empowered by driving data already collected through their phones or in-vehicle systems (and potentially, by the ability to calculate their discount in advance) and are likely aware of the greater variety of programs available in the market. Consumers who may have been hesitant because of such "frictions" as pricing uncertainty, the inconvenience of having their driving monitored, or a disinclination to shop for the right fit will usually have few, if any, reasons not to consider UBI. Once having connected, they will likely be reluctant to unplug from the newfound savings and perks.
The longest UBI holdouts may include those whose data suggests they are extreme risks: those whom various surveys suggest are a relatively small minority of policyholders and remain uncomfortable sharing driving data with insurers or those without vehicle connectivity features. To eventually dispense with the friction of maintaining separate non-UBI programs for this dwindling group of holdout policyholders, insurers will be challenged to design products and use a variety of tactics to win this business depending on the specific objections or impediments. Tactics might range from offering tiered privacy options, value-added services, "semi-offline" solutions, and teaching tools that provide one option for riskier drivers to lower their rates by driving more safely.
More UBI, less TMI
One criticism of UBI's discount-only business model is that it limits scale. From an actuarial perspective, riskier drivers may not be sustainably insurable at discounted levels. While some insurers may have experimented with UBI surcharges, it's not unthinkable that universal savings may prevail in the mass insurance market.
When the majority of insurers have larger numbers of policyholders participating in UBI, the result may be high-performing models that reduce reliance on motor vehicle reports, credit histories, and loss underwriting reports. For example, a driving safety score can be generated using contextualized driving maneuvers to form predictions that generally speaking (according to data and model-based research from Verisk Analytics) has the potential to outperform credit history and other existing predictors by up to ten times on some limited samples. This suggests that, in UBI's frictionless future, the impact of traditional data sources may become less important. Associated licensing, IT, and compliance friction savings may in turn be passed directly to consumers — who may also welcome less of their overall data footprint being considered by insurers.
Moreover, increasingly sophisticated models (such as a driving safety score) may yield more accurate insights into specific behaviors that cause accidents, such as speeding, fast braking, and cornering, so that specific and effective safety recommendations may be communicated preemptively to policyholders. When losses are reduced in the aggregate, everyone typically saves.
The moment of truth
UBI's expansion into the claims arena has thus far been hindered by friction. That friction may be caused by a variety of factors, including government regulation, the inability to accurately identify accidents using driving data (particularly in real time), and the perceived fear that collected driving data may be prejudicial in the event of litigation. When the majority of consumers enroll in UBI, insurers may at last possess the volume of data required to more effectively calibrate accident-identification algorithms. This will enable insurers to quickly and accurately discern from UBI data when and how accidents occur or have occurred. Insurers can also use this data to assist their policyholders in the event of an accident. For example, when accidents occur, insurers might receive an alert prompting them to reach out to their policyholders and, if necessary, to arrange for help at accident scenes.
Being able to better understand the circumstances surrounding an accident by evaluating real-time driving data has the potential to reduce the cost of litigation significantly. With real-time driving data available, the facts of a case may be less open to dispute and in turn a lengthy litigation process; this could also potentially encourage the parties involved in an accident to settle outside of court and thereby incur less defense-related costs. Some policyholders may still wish to exclude such information from court proceedings. Others may give their consent and allow the data to be used, depending on the availability of UBI programs that relate such use of data to premium savings. Such programs may be analogous to current programs that offer policyholders discounts on bodily injury coverage in return for accepting a greater "tort threshold." Thus, from the moment of impact to ultimate resolution, driving data promises to be a critical cog in the claims apparatus of UBI's frictionless future.
Driverless cars: UBI on autopilot
One limitation of this article's prognostications is the assumption of equilibrium in vehicle engineering and ownership patterns, which remain anything but certain. The savvy observer may posit that autonomous vehicles eliminate the need for insurance, but initial road tests suggest "accidents happen"—and will continue to do so for some time.
Driverless cars may reduce the level of insight provided by today's predominant data sources, such as credit history, because operator responsibility will potentially take a backseat to the quality of vehicles' engineering in determining insurance outcomes. (Actually, one auto manufacturing company is reported to be offering a new lease-sharing program that suggests there may be three to six credit histories associated with a single vehicle in the future.) As different autonomous solutions come to market, some automakers will surely introduce vehicles that are less accident-prone than others, and driving ability may improve or deteriorate, depending increasingly on the software powering the solution.
As vehicles and their operators become more "connected" in this way, an increased burden may be placed on understanding each vehicle's "health" (from a safety and maintenance perspective) and how safely it is operated (or operates itself). Those trends will leverage core competencies associated with UBI's success. Today's autonomous vehicles may be ridiculed for traveling at low speeds, but in fact, they are advancing toward broader acceptance. Despite a slow start of its own, UBI has shown how innovation and adoption accelerate rapidly once friction is removed from the equation.
For more information, visit the Verisk Telematics Data Exchange™.
This article was produced by Verisk Telematics and first appeared as part three of a ten-part series of articles on PropertyCasualty360.com, which has permitted its reuse.
---