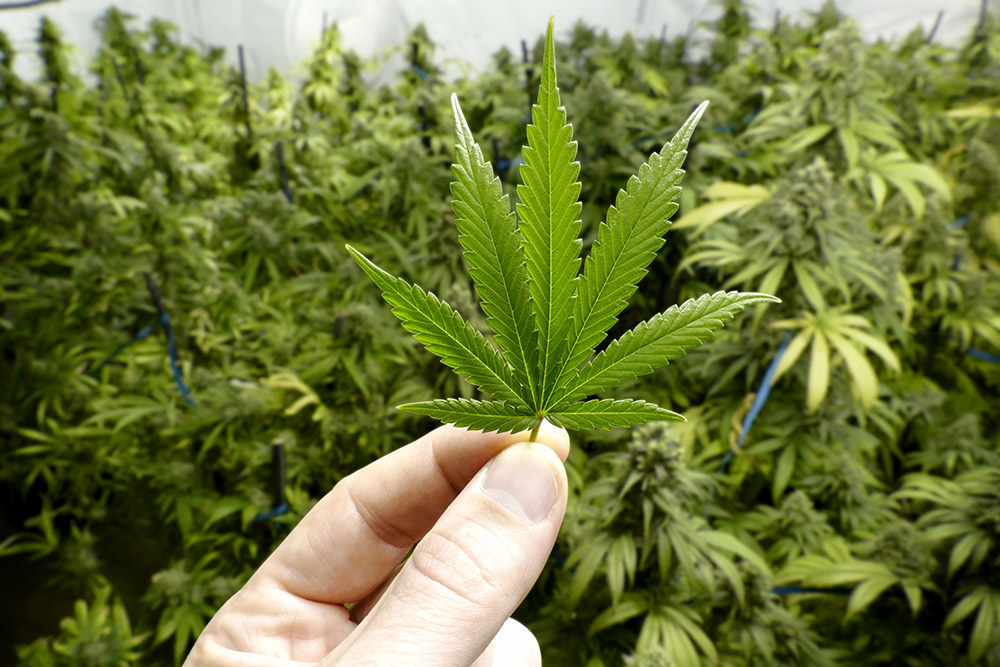 This is the first article in our series on recreational and medical marijuana, "From Seed to Smoke." In this installment we'll discuss potential risks in marijuana cultivation and some state responses.

There are thousands of marijuana strains, varieties, flavors, and combinations for sale in those states where recreational or medical marijuana use may be permitted per such state's laws. But whether it's "Super Sour Diesel" or "Quantum Kush," all types of marijuana start with a single seed planted in the ground. There are essentially two widely used strains of seeds: Indica strains and Sativa strains. These strains are usually combined into hybrids.
Potential risk for growers
Regardless of the strain or the variety, there are at least two paths of potential risk for marijuana growers: (1) those related to the facilities or residences where marijuana is grown; and (2) those related to the grown crop later consumed.
States permitting marijuana use, and other organizations, have been active in highlighting these risks.
First, it's important to note that those states permitting recreational and/or medical marijuana use often have different regulations or laws in place to address who can cultivate marijuana—and how. For example, under Colorado law, private persons may cultivate up to six marijuana plants for personal use, but are prohibited from selling their crops. Colorado law also establishes a system for licensing, regulating, and taxing commercial marijuana enterprises, including marijuana cultivation operations.
But consider New York, for instance. In contrast to Colorado's medical and recreational marijuana framework, New York's medical marijuana program only permits five registered organizations to cultivate and distribute marijuana within the state. Or consider Washington State, which permits medical marijuana patients to grow marijuana for personal use, but prohibits recreational users from growing their own.
Now, let's look at two pathways of risk for cultivators.
Facilities and homeowners risks
Whether grown for personal or commercial use, putting the marijuana seed in the ground – or, in the case of a hydroponic operation, into a water solvent – is just the beginning of the story. The plant needs to be properly nourished, trimmed, and treated to ensure a healthy crop. And because this can be a delicate task, many cultivators grow their marijuana indoors, allowing for a year-round growing season in a tightly controlled environment that can maximize THC content and quality of the plant. THC (Tetrahydrocannabinol) is a psychoactive chemical in marijuana that reportedly gives users a euphoric feeling.
These indoor operations don't come without potential health and safety risks. A recent study coordinated by the Colorado Drug Investigators Association and National Jewish Health examined some of them.
Mold: For one, the optimal controlled climate for marijuana is relatively humid. The study's authors point out that the humidity required could enable fungal growth, thereby releasing mold spores into the facility or residence. Airborne mold spores could lead to potentially deleterious health consequences, including respiratory irritation and skin rashes. Mold could also have a negative impact on the physical structure of a building or grow house.
Fires: Besides being steamy, the optimal climate for a flourishing marijuana plant is also hot and sunny. Indoor cultivators will often simulate continuous sunshine and balmy temperatures with high-intensity lights and other equipment. The Colorado study noted the risk of, say, overloaded wiring causing a fire as a result of the high electricity needs.
Dangerous gases: Marijuana, being a plant, also flourishes in a high carbon dioxide climate. Many cultivators will artificially increase the carbon dioxide level in their facilities or residences to maximize crop yields. Cultivators can release the gas either through combustion generators or pressurized carbon dioxide cylinders. The study noted that these techniques could leave cultivators at risk of exposure to dangerous gases or explosions of pressurized containers.
Grower safety
Some organizations and states have attempted to address the potential health and safety risks of cultivating marijuana in a commercial operation.
Regarding mold, pesticides, and other hazards, the Colorado Marijuana Occupational Health and Safety Work Group published a "Guide to Worker Safety and Health in the Marijuana Industry" in January, which noted potential hazards for employees working in marijuana cultivation, including potential exposure to mold, pesticides, fungicides, and other chemicals. The Work Group also gave guidance for addressing these potential hazards. The American Society for Testing and Materials (ASTM International) announced that it would launch a new committee dedicated to "creating technical standards and guidance materials for cannabis and its products and processes," including cultivation.
Regarding fires, explosions, and other property damages, the National Fire Protection Association (NFPA) is currently drafting a new chapter to its fire code specifically to address marijuana growing and processing facilities in response to potential hazards.
But a fire code is only as good as its enforcement. A number of states, such as Alaska and Colorado, have established that cultivators are subject to inspection by the local fire department, building inspector, or code enforcement officer to ensure that health and safety concerns are mitigated. Last year, the Colorado Fire Marshals' Special Task Group published a "Marijuana Facility Guidance," which includes code requirements and best practices for marijuana cultivation.The city of Denver, Colorado requires certain annual operational permits from the Denver Fire Department for licensed marijuana establishments.
But what about marijuana grown in private residences? These are potentially beyond the purview of code inspectors and permitting requirements. And indeed, there have been a number of reported incidents of explosions and fires related to home marijuana growing - both legal and illegal. Last year, the Colorado Springs Gazette reported that local police have encountered an increasing number of potentially dangerous growing operations within private residences. In response to "home grown" marijuana concerns, Colorado has issued safety tips to home growers which address fire hazards from electrical equipment, proper ventilation, pesticide use, and carbon dioxide generators.
Product contamination
Marijuana cultivators don't just face the risks where they grow the plant. They also face potential liability if the marijuana they produce is contaminated.
In April 2017, the Oregon Liquor Control Commission (OLCC) issued its first recall of recreational marijuana after tests at a retail store showed that a strain contained levels of the pesticide pyrethin in excess of the OLCC's acceptable limits. Earlier this year, in March, a group of medical marijuana users in Canada filed a class action suit against a marijuana producer, generally alleging that the producer sold products containing myclobutanil and bifenazate, which are reportedly considered toxic. In February, researchers found potentially dangerous bacteria and mold from medical marijuana samples in California.
These are just a few of a number of recently reported incidents involving the presence of potentially dangerous pesticides and other contaminants found in marijuana products. The Oregonian reported a couple years ago that the nascent legal marijuana cultivation industry is still working to develop safe crop treatment methods. The Oregonian noted at the time that there is an appreciable lack of research on how to fight marijuana plant infestation because of the plant's long-standing illegal status. To further complicate the situation, because the plant is used in many different ways, the correct pesticide regimen is also not always clear.
Despite this lack of clarity, states have been proactively regulating pesticide use. For example, Oregon's Department of Agriculture maintains a list of pesticide products allowed in the production of marijuana. The Oregon Health Authority requires all "marijuana items" produced for the medical or retail marijuana market to be sampled and tested for pesticide and solvent levels by accredited and licensed laboratories. The Oregon Authority also published action levels for different pesticides, noting, however, that there is little research "to establish toxicity-based tolerances for pesticide residues in cannabis products."Alaska, Colorado, Washington, and many other states have also published lists of permitted and prohibited pesticides and other crop treatment chemicals.
Moving forward
So what's the best way to protect against the potential risks in cultivating marijuana? There is no easy answer. The potential risks found on the farm, in the house, or in the basement, and the risks of crop contamination are all evolving issues. The ISO Emerging Issues team continues to research and track potential considerations related to marijuana. You can find more of our research here.
Stay tuned for our next installment, when we'll take a look at potential risks related to manufacturing finished marijuana products, including marijuana concentrates and marijuana-infused food.
---
Lucian McMahon is a product development specialist with the ISO Emerging Issues team. You can contact Lucian at lucian.mcmahon@verisk.com.
---