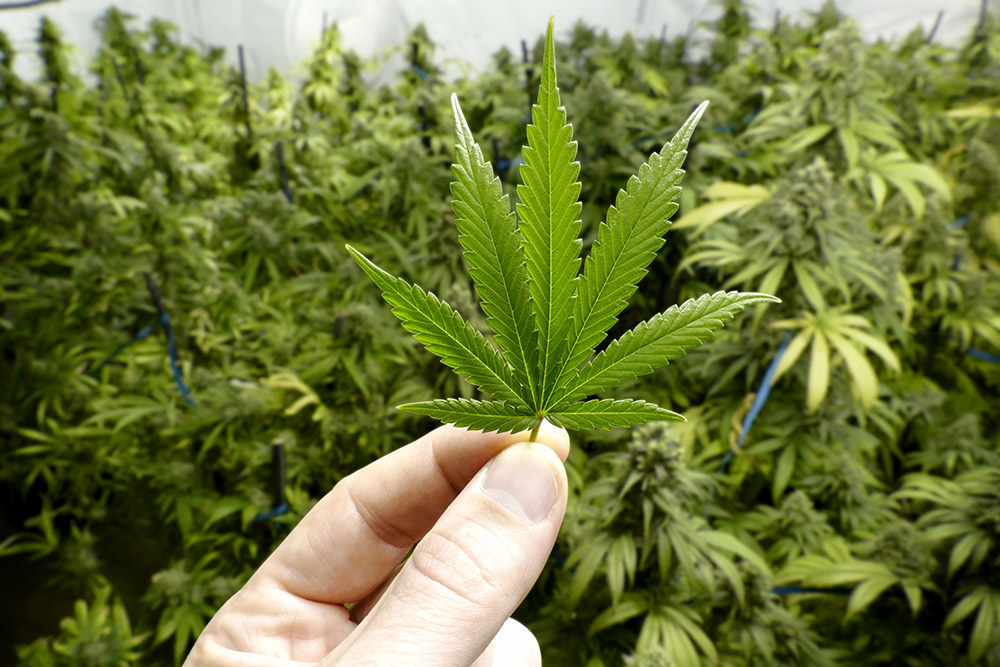 Editor's Note: This is a condensed version of the first article in our series on recreational and medical marijuana, From seed to smoke: Risks across the marijuana supply chain. Learn how ISO Emerging Issues subscribers can read the full article here.
Facilities and homeowners risks
There are at least two pathways of potential risk for marijuana growers in states that have legalized the plant: (1) those related to the facilities or residences where marijuana is grown; and (2) those related to the grown crop later consumed.
Growing marijuana can be a delicate task. That's why many cultivators grow their marijuana indoors, allowing for a year-round growing season in a tightly controlled environment that can maximize THC content and quality of the plant. THC (Tetrahydrocannabinol) is a psychoactive chemical in marijuana that reportedly gives users a euphoric feeling.
But these indoor operations don't come without potential health and safety risks, including, among others:
Mold: the optimal controlled climate for marijuana is relatively humid, enabling fungal growth and thereby releasing mold spores into the facility or residence. Mold could also have a negative impact on the physical structure of a building or grow house.
Fires: the optimal climate for a flourishing marijuana plant is also hot and sunny. Indoor cultivators will often simulate continuous sunshine and balmy temperatures with high intensity lights and other equipment.
Dangerous gases: marijuana also flourishes in a high carbon dioxide climate. Many cultivators will artificially increase the carbon dioxide level in their facilities or residences to maximize crop yields. Cultivators can release the gas either through combustion generators or pressurized carbon dioxide cylinders.
Grower safety
Some organizations and states have attempted to address the potential health and safety risks of cultivating marijuana in a commercial operation. For example, the Colorado Marijuana Occupational Health and Safety Work Group published a Guide to Worker Safety and Health in the Marijuana Industry in January, which noted potential hazards for employees working in marijuana cultivation, including potential exposure to mold, pesticides, fungicides, and other chemicals.
Regarding fires, explosions, and other property damages, the National Fire Protection Association (NFPA) is currently drafting a new chapter to its fire code specifically to address marijuana growing and processing facilities in response to potential hazards.
And a number of states, such as Alaska and Colorado, have established that cultivators are subject to inspection by the local fire department, building inspector, or code enforcement officer to ensure that health and safety concerns are mitigated. In response to "home grow" marijuana concerns, Colorado has issued safety tips to home growers which address fire hazards from electrical equipment, proper ventilation, pesticide use, and carbon dioxide generators.
Product contamination
Cultivators also face potential liability if the marijuana they produce is contaminated. Because the plant is used in many different ways, the correct pesticide regimen is also not always clear. But despite this lack of clarity, states have been proactively regulating pesticide use. For example, Oregon's Department of Agriculture maintains a list of pesticide products allowed in the production of marijuana. The Oregon Health Authority requires all "marijuana items" produced for the medical or retail marijuana market to be sampled and tested for pesticide and solvent levels by accredited and licensed laboratories. Alaska, Colorado , Washington, and many other states have also published lists of permitted and prohibited pesticides and other crop treatment chemicals.
The ISO Emerging Issues team continues to research and track potential considerations related to marijuana. You can find more of our research here.