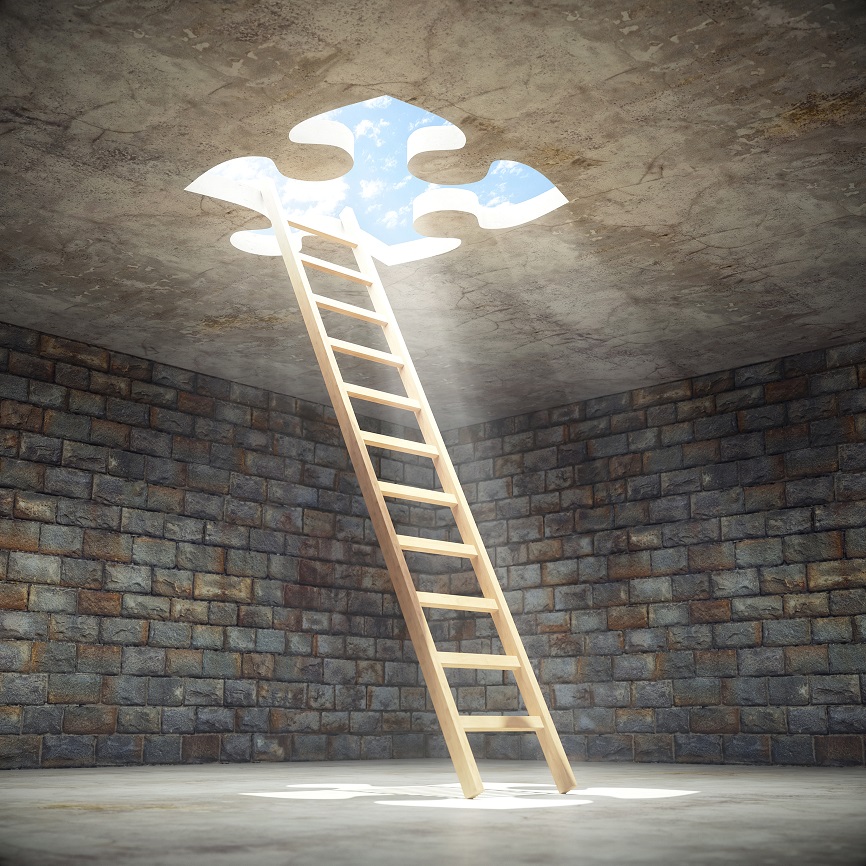 Escape rooms are popping up everywhere. A quick Google search will return hundreds of hits. We're not talking about rooms that some, mostly affluent, homeowners build for safety in the event of a home invasion. We're talking about rooms where, for a fee, people are intentionally locked in and must find clues and solve intellectual puzzles in a certain amount of time to escape. They're popular family or friend activities, and even businesses use them as a team-building exercise.
Amusement or incarceration?
But are escape rooms blurring the distinction between an amusement park experience and incarceration? Where is the line between difficulty in moving to safety in the event of an emergency and practicable inability to get to safety? From an insurer's point of view, what are the general liability exposures of covering such a property or occupancy?
First off, the safety implications are obvious. If someone is locked in a room without easy egress, what happens in the event of a fire or other disaster? What if someone becomes ill or is injured? Are there special underwriting concerns that need covering? What are the risks involved in the rooms themselves, such as lighting and egress? The topic of escape rooms recently garnered the attention of the National Fire Protection Association's (NFPA) Technical Committee on Assembly Occupancies. They established a task group to determine whether escape rooms require special attention.
Gregory Harrington, a member of NFPA's Building Fire Protection and Life Safety Division since 1996, attended an escape room event to learn firsthand about how they operate. He discovered that the building housing the escape room was sprinklered and equipped with a fire alarm system, which was a good start. Also, the escape room was configured in such a way that people would enter and need to pass through a series of doors, but the original entrance was not locked. That feature mitigated some of the risk involved, making the property more palatable for coverage. But how well illuminated was the exit, and was it sufficient for the space?
Question of classification
The other issue for insurers is how escape rooms should be classified. In one school of thought, escape rooms fall under the occupancy classification of assembly use, though less concentrated. They wouldn't be considered an assembly occupancy unless the occupant load exceeded 49, based on the NFPA definition of assembly occupancy. They might not be considered a special amusement building, regardless of occupant load, unless the egress path was confounded and lighting levels were reduced.
Insurers need to know if the property in question follows requirements for special amusement occupancies. If so, adherence to the requirements will mitigate risk. The requirements include:
automatic sprinklers
smoke detectors
fire alarms
proper illumination
marked exits
proper interior finishes
Fits definition of a true lockup?
A second school of thought is that escape rooms more closely fit the definition of a true lockup. The NFPA defines a lockup as "an incidental use area in other than a detention and correctional occupancy where occupants are restrained and such occupants are mostly incapable of self-preservation because of security measures not under the occupants' control." Requirements for lockups are a bit more complicated because they vary based on how many people are involved (generally whether they hold more than or less than 50). Escape rooms typically have a limited number of participants well below the 50-person threshold. In that case, certain recommended requirements would apply, including:
Within two minutes, staff must be able to release doors and other physical restraints that compromise participants' free egress.
Staff should be in sufficient proximity to the lockup to enable the two-minute release.
The facility must have staff authorized, trained, and practiced to facilitate the release.
Participants cannot be restrained from evacuating without the assistance of others.
As the popularity of escape rooms grows, insurers will need to address the different occupancy classifications, building risks, and recommended remediation to minimize risks to paying customers and employees. The exposures that escape rooms present should be part of an overall property risk assessment. These unusual uses may be new to many insurers, but for Verisk's field analysts the unusual is routine. Survey Services conducts on-site inspections across all commercial lines. Our Engineering and Safety Service (E&S™) works with our customers to keep them informed on these and many other issues related to loss control. View our Survey Services page for details on obtaining a field survey for all commercial lines.