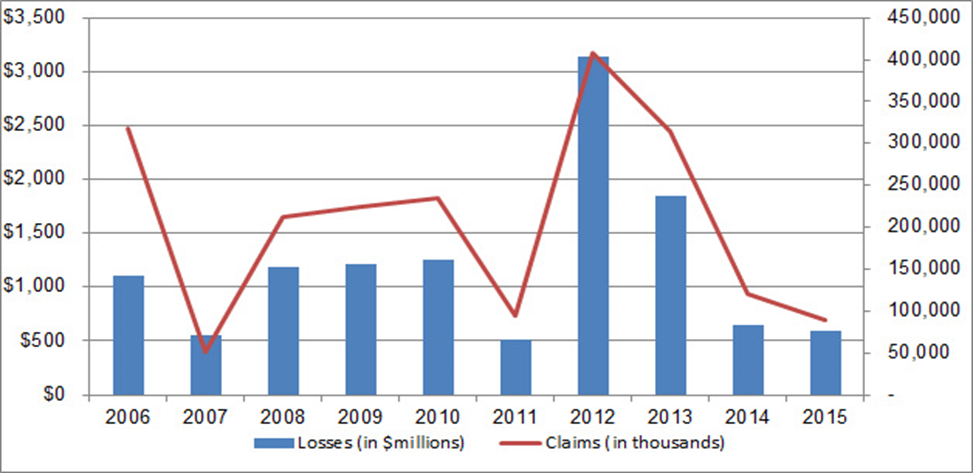 During the month of March between 2006 and 2015, Property Claim Services® (PCS®) designated 28 weather-related catastrophe events. Those events caused approximately $12 billion in insured losses and resulted in 2.1 million claims.
A 2012 winter storm, CAT 67, was the largest designated March event in the past ten years. It involved six states, had estimated insured losses of $2.5 billion, and generated approximately 300,000 claims.
The most active years for March catastrophe event frequency were 2008 and 2012, with four events each year. Those events resulted in $1.2 billion in insured losses for 2008 and $3.4 billion for 2012.
Since 2006, the average catastrophe frequency for the month of March is 2.8 events, with 200,000 claims generating $1.2 billion in industry losses. Three winter-storm designated catastrophes occurred in March 2015, which is a typical occurrence, resulting in 89,000 claims that caused $595 million in insured losses.
To get access to vital PCS information on the go, download the new PCS-Mobile app for iPhone (link to App Store)