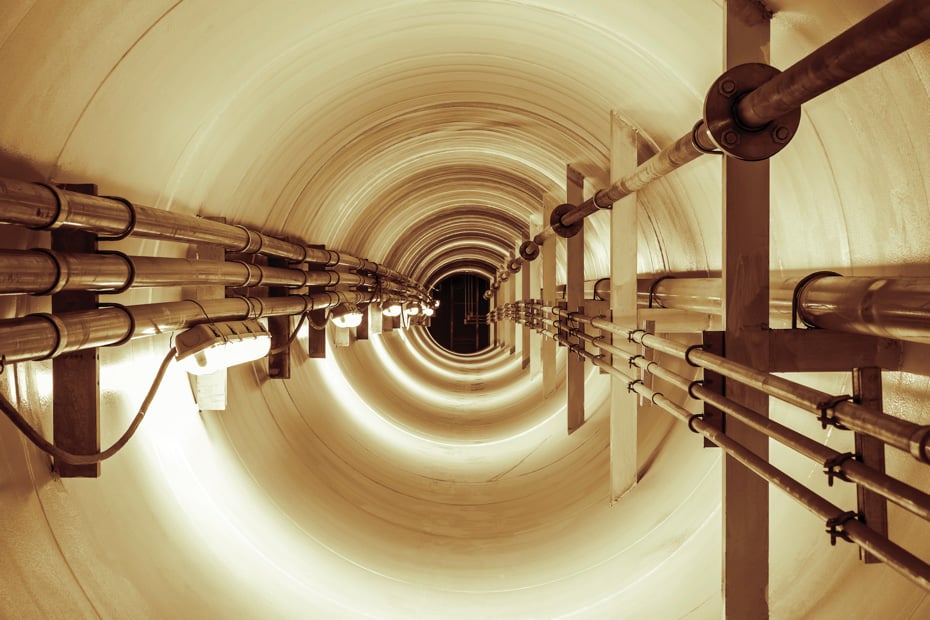 Many workplaces have confined spaces, such as tanks, pits, vaults, pipelines, sewers, silos, and storage bins. The spaces may pose physical safety hazards, including engulfment, entrapment, or the potential to contain hazardous atmospheres. Although workers' compensation insurers strive to identify and mitigate risks and appropriately underwrite workplaces, tight spots often present unique challenges.
According to data collected by the U.S. Department of Labor (USDOL) Bureau of Labor Statistics (BLS), there were 194 fatalities in confined spaces from 2011 to 2014 and almost 5,000 reported injuries. In early 2016, a New Jersey appellate court upheld a $3.4 million award to the families of two workers who were found dead at the bottom of a wastewater treatment tank at an industrial laundry.*
Verisk's Engineering and Safety Service recommends that business owners with confined spaces at their workplace prepare a written assessment of all the possible risks related to entering or working in or near a confined space. These assessments should be part of the underwriter's evaluation or site survey.
Prepare a written assessment of all the possible risks of entering or working in or near a confined space.
The assessment should identify whether the work can be done without entering the space, the amount of oxygen and airborne contaminants in the space, and whether the amount of contaminants is likely to change. It should also consider other hazards that might be present in the space, the controls that should be in place to handle these hazards, any options for doing the work, and emergency/rescue procedures.
The Occupational Safety and Health Administration (OSHA) provides requirements to protect workers from confined-space hazards in general industry and construction. In addition, the National Fire Protection Association (NFPA) recently published a guide, NFPA 350: Guide for Safe Confined Space Entry and Work, 2016 Edition, for working in and around these spaces. According to the NFPA, the OSHA regulations tell you what to do but not how to identify, evaluate, and control confined-space hazards or conduct rescue responses. NFPA 350 was written to fill that gap and supplement the OSHA requirements.
To support efforts to reduce confined-space injuries and deaths, NFPA released a brief (5-minute) online training program to help worksites properly identify confined spaces. The program takes the learner through the evaluation process, with a focus on rapidly identifying hazards. The online program can be accessed from the NFPA website. Insurers and agents should encourage insured businessowners to educate themselves on these potentially dangerous situations.
For more information about Engineering and Safety Service loss control solutions, click here.
*Source: Alberto v. North East Linen Supply Company, Superior Court of New Jersey, Appellate Division, No. A-4337-13T4, 2/1/16