Verisk's complimentary Business Process Review service — available initially for personal lines point-of-sale and underwriting — works with select customers to analyze and improve the ways they're currently doing business. We begin with a broad perspective by learning as much as possible about a customer's specific line of business, including historical performance, processes, and challenges. We then compare this information against industry benchmarks, emerging trends, best practices, and available tools to help improve performance and results. Our collaborative and customer-centric approach has three phases:
You can expect deliverables such as: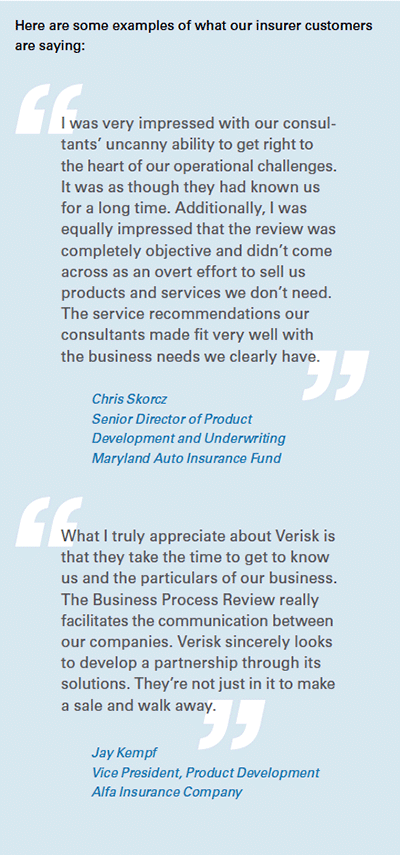 historical performance analysis by line of business
vision, goals, and strategy identification
on-site workflow documentation and basic workflow modeling
industry trends analysis
development of solutions and recommendations
session to discuss results
Whether implementing a new system and exploring automation possibilities or simply trying to improve efficiencies, if you're interested in a Business Process Review, please reach out to your Verisk account executive. Or email Eric Burr, Business Process Review consultant, at Eric.Burr@verisk.com.