Move over MacDonald: The new face of farming is changing underwriting
By
J. Steven Cruz
| June 23, 2017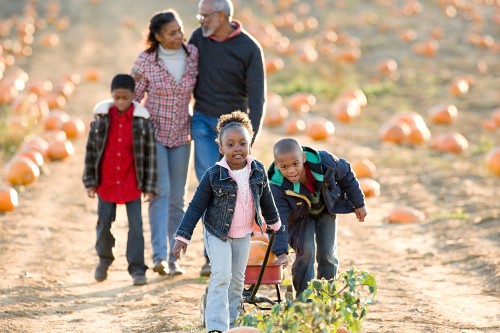 How shocked would Old MacDonald be to find on his farm a gaggle of children stumbling through a corn maze? Their parents enjoying the ultimate farm-to-table restaurant experience? "City slickers" trading in-kind labor for a free stay on the farm?
Farming has changed a lot since the early 20th-century nursery rhyme put Old MacDonald's farm on the map. From Sarasota to Sausalito, America's predominantly small, family-owned-and-operated farms are combining agriculture with tourism in their quest to make ends meet. The trend is called "agritourism," and it's something our field analysts are observing with increasing frequency during site inspections.
From u-pick patches to petting zoos
Other examples of agritourism include u-pick patches (strawberries, pumpkins, etc.), petting and feeding zoos, hay rides, dude ranches, living history farms, on-farm stores, wineries, and cut-your-own Christmas tree fields. While the uses are diverse, they have one thing in common: they attract members of the public and potentially expose them to the multiple risks typically found on a farm.
The United States Department of Agriculture's (USDA) Census of Agriculture, which is conducted every five years, found just over 33,000 farms offering agritourism and recreational services in 2012. The results from the 2017 census are not in, but agritourism appears to be a growing—and thriving—enterprise across America.
The website Farm Stay U.S. lists more than 800 farms (as well as ranches and vineyards) offering farm stays. Of these, some offer guests a luxurious bed-and-breakfast stay, while others are promoting a hands-on experience, where guests can expect to help with chores.
When not entertaining guests, many farmers are selling farm-grown goods to consumers directly from the farm. In 2015, according to the USDA, on-farm markets accounted for more than $1.3 billion in direct-to-consumer sales.
Who's operating today's farms?
Most of the nation's estimated 2.1 million farms are small, family-run enterprises.1 In its 2015 census, the USDA reported that 90 percent of farms fell into this category. They accounted for 48 percent of the nation's farmland and 89 percent of its farm production. In contrast, nonfamily farms accounted for only 1.3 percent of U.S. farms.
Liability is an important concern for farmers who host members of the public on their farms for agritourism-related events or activities. Most states—eager to encourage the use of open land for recreational purposes—have agritourism statutes that provide an "affirmative defense" to lawsuits. According to the National Agricultural Law Center, these statutes "protect against 'inherent risks' associated with running an agritourism operation, such as the condition of the land and building. Many have an exception disallowing their use as a defense if the operator is negligent or grossly negligent in the running of the agritourism business."
Visitor classifications determine duty of care
Under most statutes, a farmer's level of "duty of care" varies based on whether the farm visitor is classified as a trespasser, a licensee, or an invitee.
Trespassers are those who enter the property without the landowner's permission. According to the Law Center, "As a general rule, landowners owe trespassers no duty of care except to avoid intentionally injuring them. However, children who are trespassers may be owed a higher duty of care depending on the situation and jurisdiction."
A licensee is someone who enters the property with permission but is not providing any economic benefit to the landowner, such as hunters or fishermen. In this circumstance, the Law Center notes that a landowner is required to tell the visitors of hidden dangers, and the landowner cannot act in a way that would harm the licensee.
Most relevant to an agritourism operator, invitees are people who have permission from the landowner or operator to enter the land for an activity and who also provide an economic benefit to the landowner or operator. Employees staffing an event or activity are also included in this category. In this situation, landowners are required to warn of potential dangers and keep the premises relatively safe.
The presence of farm guests in the "invitee" category puts a greater burden on the landowner and, according to the Law Center, "necessitates the creation of a risk management plan to address issues before they become a problem." For more information regarding landowner liability issues, visit the Law Center's Landowner Liability Reading Room.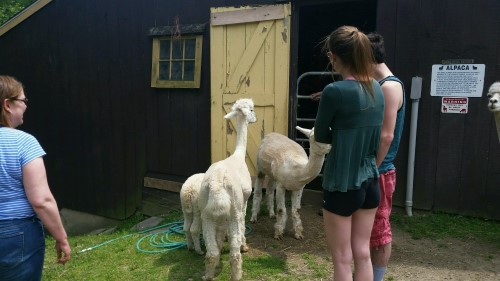 Meanwhile, for landowners or operators who operate petting zoos and other such activities, the Animal Welfare Act bears consideration. While the law doesn't apply to animals that serve a strictly agricultural purpose, it is applicable when animals are exhibited, even if the animals are farm animals. According to the USDA's Animal and Plant Health Inspection Service (APHIS), "[The] exhibition of animals includes activities such as petting zoos, roadside zoos, trained animal shows, and educational displays."
Does the agritourism activity involve selling or serving food? If so, local food safety, public health, and liquor laws may apply. Those are some risks to consider; others include zoning, building code, and permit issues, as well as Americans with Disabilities Act compliance, to name a few. The Law Center's Agritourism Reading Room has more information and resources covering those topics.
Finally, in addition to developing a risk management plan, "agritourism operators should be aware that many of their activities may not be covered by standard farm insurance policies and that additional liability coverage may be needed to cover injuries arising from agritourism activities," the Law Center points out. While they're at it, agritourism operators should consider carrying workers' compensation coverage for employees, and also review the coverage limits on their liability insurance periodically, as market values for land and farm assets increase.
Farmers operating agritourism enterprises are well advised to protect themselves from risk by ensuring adequate liability and, if applicable, workers' compensation coverage and by taking measures to reduce the risk that a visitor will be hurt on the farm. Verisk's Survey Services field inspectors are trained to assess risk exposure and loss control measures, perform high-risk notifications for the most egregious conditions found, and help in the development of a risk management plan. For information, visit the Verisk Survey Services website.
1.The USDA defines a family farm as any place that produces crops or raises livestock and is owned by the operator or relatives of the operator.
---