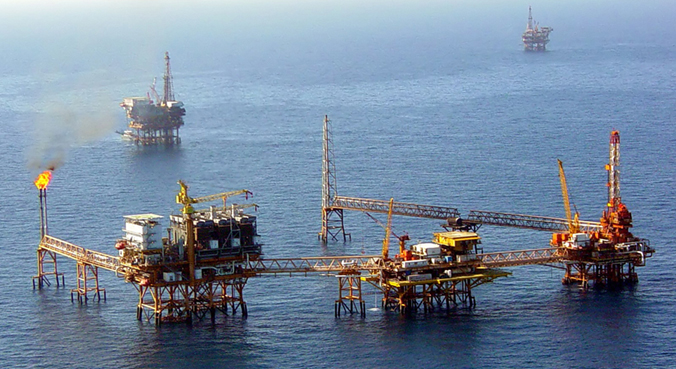 Millions of people in the Houston area have been affected by Hurricane Harvey. Our thoughts are with them, as well as our wishes for a smooth recovery.
Every sector of industry likely affected
Hurricane Harvey has profoundly disrupted drilling and refinery operations along the U.S. Gulf Coast, which sits at the center of the world's petrochemical, refining, and burgeoning liquid natural gas (LNG) export industries. Property/casualty insurers serving the energy industry will have their hands full in the coming weeks and months as they try to assess damages, in terms of liability exposures, property loss, and business interruption (BI) costs.
As the floodwaters recede, we'll likely find that virtually every sector of the industry has been affected— from upstream drilling operations to downstream refineries and petrochemical plants. Midstream damage assessment is just getting started, but when the gas and oil begins flowing again, we'll have a better understanding of how the floodwaters have affected the three main Texas pipelines that fell in Harvey's path, as well as more insight into the storm's impact on trucking, rail, and shipping operations used to move product.
Known impacts
Texas is home to numerous energy complexes. Of the 4.9 million barrels per day (b/d) in refining capacity on the Texas Gulf Coast, about 4.5 million b/d were shut down at the peak of refinery disruption, representing 25 percent of total U.S. refining capacity, according to reporting from our partners at Wood Mackenzie, a Verisk Analytics business that provides consulting services and data to the energy Industry.
By August 30, operations at 15 oil refinery plants in the Houston area and Corpus Christi had been shut down, disrupting 50 percent more refining capacity than was lost due to Hurricane Katrina in 2005. The closed refineries include ExxonMobil's Baytown refinery, the second largest in the country—which can process up to 600,000 barrels of crude oil a day.
Meanwhile, the Texas Bureau of Safety and Environmental Enforcement (BSEE) estimated on August 26, the peak of the storm, that 24.49 percent of oil and gas production in the Gulf of Mexico was shut in (i.e., production capped). This represented 428,568 b/d. In addition, 25.71 percent of natural gas production had been shut-in, representing 835 million cubic feet per day (MMCFD). Initially, there were no reports of structural damage to offshore assets resulting from Hurricane Harvey. We'll know more in the coming weeks.
Among the largest upstream facilities to halt operations were Shell's Perdido and Anadarko's Lucius facilities. ExxonMobil's Hadrian South, the largest gas-producing field in the Gulf of Mexico, was also shut-in.
With damage assessment just starting, and because of depressed production levels, the impact of midstream outages isn't yet clear. We've seen reports indicating that some pipeline, processing, and storage and export capacity for products, LNGs and natural gas liquids (NGLs) were down or risked outages. Gas and oil pipeline operations were cut due to production declines, but we'll know the full extent of operational risks when production capacity is back online.
Start-up process beginning
Most refineries and industrial facilities have begun the start-up process this week, which will continue through the end of next week (September 15), according to Wood Mackenzie. Some of these plants have not been fully shut down for more than a decade and could have significant damages not only from a hasty shutdown, but also from the storm itself.
Insurers are not likely to feel the full brunt of BI losses, but they will experience some impact. When BI is written for offshore exposure, waiting periods can typically be 90 days. For onshore upstream activities, BI is more common and waiting periods are shorter, typically just a few weeks. Waiting periods for onshore downstream policies can range from 45 to 90 days. There are also high retention limits associated with these polices, and it's possible, that if it's in place, the captive insurer will retain the losses. Note also that all onshore downstream operations face a higher risk of loss during the start-up of these assets.