Field Representatives
Trained professionals around the country
Verisk keeps a staff of more than 500 field representatives, strategically located around the United States. Those professionals are trained to:
observe and report on conditions at commercial and residential properties
evaluate community fire-protection capabilities
assess the effectiveness of municipal building-code enforcement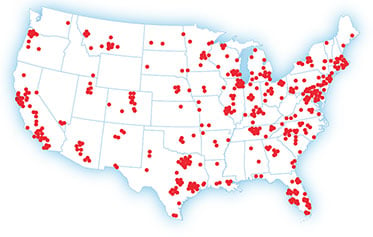 Our field representatives are well trained, electronically connected, and mobile. They use state-of-the-art automated remote-work-management and communications tools to produce surveys of the highest quality.
Many field representatives come to the company with years of relevant experience — from insurer loss control departments, fire departments, and the building trades. And we provide comprehensive education, training, and development, including:
classroom instruction
field training
web-based courses and testing
support to earn relevant certifications and designations
Verisk field representatives meet our certification requirements annually to ensure continual professional development. They also earn and maintain key industry designations, including Certified Fire Protection Specialist (CFPS). The National Fire Protection Association (NFPA) oversees the CFPS program and recognizes us as the leader among companies and organizations whose staff earn the certification.
For more information about survey reports
Call Verisk Customer Support at 1-800-888-4476.