Small businesses can learn from the Super Bowl playbook
By
Rick Stoll
| February 2, 2017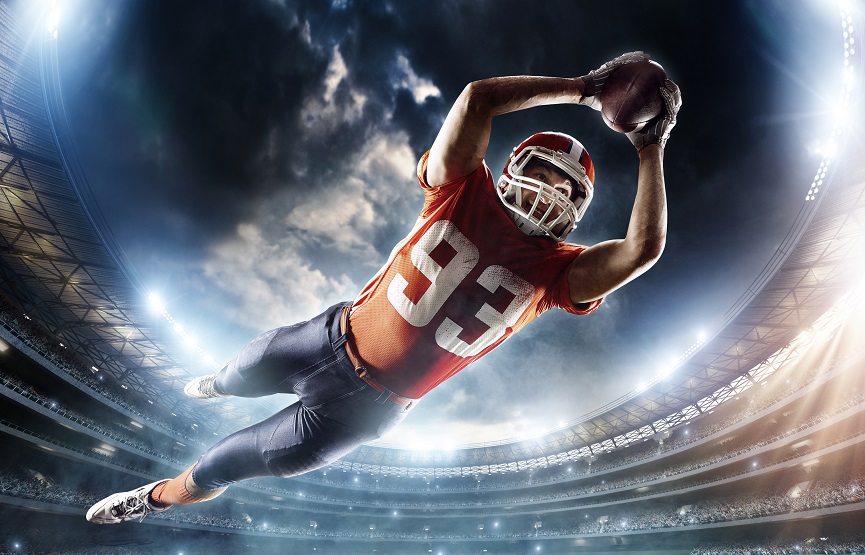 Every year in early February, the nation fixates on an annual event that generally draws the largest TV audience: the Super Bowl. The Super Bowl LI contest between the Atlanta Falcons and New England Patriots boasts two teams at the top of their game, both worthy of being the champion. That got me thinking.
It takes a lot of hard work, planning, and stellar performance for a football team to make it to the Super Bowl and become a champion. And those qualities easily apply to insurers that want to be successful in the small business marketplace.
The more I thought about it, the more the parallels became obvious, especially when you talk about straight-through processing for small commercial business.
How winning insurers and championship teams match up
Taking football teams as inspiration, here's a chart that shows how you can compare the key elements of a championship team to your small commercial underwriting processing.
| | Football | Straight-Through Processing |
| --- | --- | --- |
| Resources | A football team must start with basic resources: players who are smart, strong, agile, fast, and reliable and equipment that helps train players and protects them. | Insurers need to field a good team, too, made up of intelligent and experienced underwriters, rating professionals, and agents. They also need powerful tools to provide reliable data and analytics. |
| Data Quality | Football coaches use game films; scouting appraisals; statistics; and competitive intelligence about the opposing team, their own players, and game-time conditions. This must be the best data possible. | The same is true for insurers. Raw data is great, but without a thorough, competent analysis of that data, underwriters won't be able to make the right decisions on issuing coverage. |
| Analytics | Good data is not enough; coaches must also have excellent analysis of that data to inform their plan of attack. Game plans are based on accurate assessments of an opponent's strengths and weaknesses, and coaches must use that knowledge to build and follow a winning game plan. | The same is true for insurers. Raw data is great, but without a thorough, competent analysis of that data, underwriters won't be able to make the right decisions on issuing coverage. |
| Workflow | After the coin toss, the workflow of a championship team flows seamlessly. The players are well prepared, and the coaches begin to call the plays. At the line of scrimmage, the quarterback and defensive leaders make last-minute decisions based on predefined criteria reviewed before the game, along with new data they evaluate before every play. Once the ball is snapped, the quarterback quickly goes through a progression of options—run the ball, hand it off, pass (with plays like the hook or the fade), or throw the ball away. All of these reactions are planned in advance, and regardless of your allegiance, we know this year's Super Bowl quarterbacks can quickly evaluate and take action on high-quality data. | In straight-through underwriting for small commercial policies, the workflow also proceeds seamlessly. Once the applications start coming in, the decision criteria have already been well defined by smart actuaries and underwriters and combined with high-quality data and analysis. For each individual application, the workflow goes through its progression of options: reject risks for an unattractive industry, cross-sell a risk with high potential, refer an application too large for flow underwriting, apply credits and debits based on measures of management competency, and, ideally, automatically quote an application. Like your favorite team's quarterback, you can quickly evaluate and act upon high-quality data to determine the right price for the right risk. |
| Speed | We've seen the effectiveness of the hurry-up offense and know speed is critical on defense. Of course, once the play begins, the quarterback must make snap judgments, linemen must charge to their assignments, and skilled players show off their world-class speed. | A seamless process guarantees the speed to quote that the small business customer demands. Like the teams, the insurer that reacts the fastest is most likely to win; and agents (insurance agents—not player agents in this case!) want fast responses. |
| Profitability | All this leads to the ultimate goal of a Super Bowl victory—and overall team profitability. The team owner wants a winning team that draws fans, increases broadcast revenue, and guarantees strong marketing deals—and increased profits. | With straight-through processing that uses accurate, comprehensive, timely, and current data, insurers can lower expense ratios and increase profitability while protecting customers. And that will make you the insurer of choice, increasing your business—and your bottom line |
---
Rick Stoll is assistant vice president for product management at Verisk Insurance Solutions. For more information on how you can create a championship team, you can contact him at Rick.Stoll@verisk.com.
---