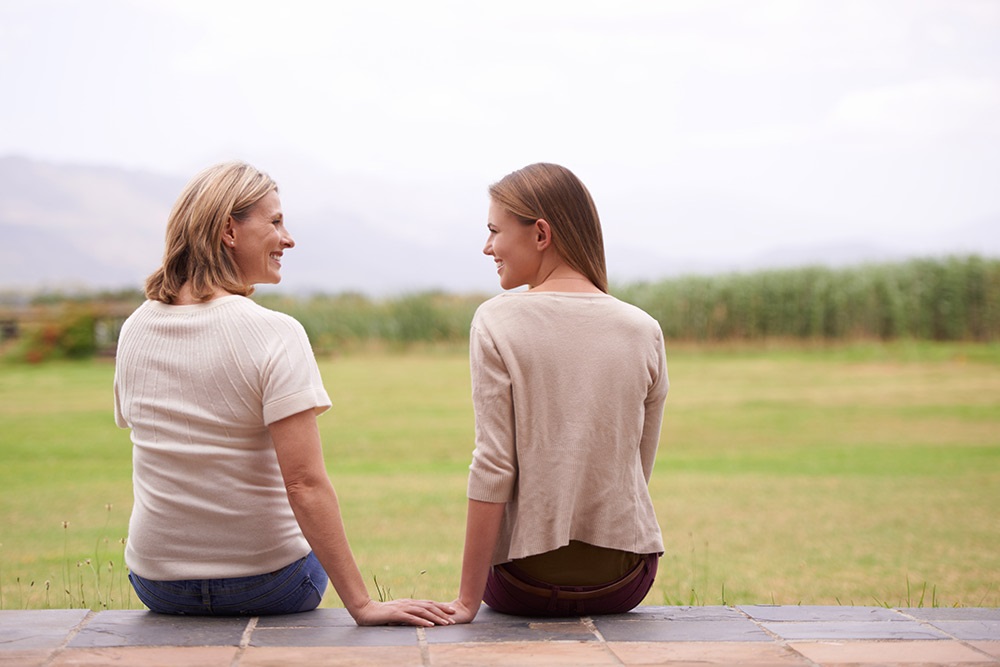 Millennials, the generation born between 1980 and 2000, make up America's largest living generation, currently constituting about a third of the U.S. population.1
They've generally been characterized as different from older generations in terms of when they marry, have children, buy homes, and enter the workforce. And much of the research done in the past five years has focused on just that: how they're unlike other generations and the impact that may have on various industries (particularly insurance, in our case.)
The truth about millennials
But the truth is, millennials are aging and will continue to do so just as every other generation has. And with that, likely will come major life changes—kids, house, and car—and the perceived need to establish secure assets to protect the people and property important to them.
Even if they haven't yet taken that leap, most still plan to. More than 80 percent of millennials say they think they will marry, and millennials are more likely than any other generation to say they believe they'll have kids.2And while many millennials have never had property/casualty insurance coverage, many plan to obtain coverage in the future.3
A passing fad?
So, was all that talk about millennials changing everything a fad? A temporary fear that will pass once everything goes back to normal? For the insurance industry, probably not!
One of the biggest trademarks of the millennial generation is their interest and involvement in digital technology. They typically expect speedy delivery of goods, services, and information—and of high quality. Those expectations can trickle down to the decisions they make, now and in the future. Therefore, while they may be starting to settle down with a job, family, house, and car—and their insurance needs may begin to resemble that of their parents—they tend to expect a very different insurance experience than prior generations.4
According to a recent ISO survey, millennials' preferred methods of communication with their insurance carrier are online, phone, and e-mail. In addition, they want to use data that's available through various technologies to save on their insurance premiums. Of the millennials surveyed, 75 percent said they would share personal information with insurance companies—data gathered from their homes, cars, social media, and physical activity monitors.
When asked how likely they are to adopt various technologies in exchange for insurance incentives (such as lower premiums, cash rebates, and charitable donations), almost half of the millennials surveyed ranked implementing devices to monitor their homes and driving behavior as their top two.
The products and coverage options that appeal to millennials may also be unique. Aside from beginning to purchase the standard homeowners and auto coverages available to them (because many probably need them), research shows they are most interested in coverage options for electronics, pet insurance, and travel.5
So, while many insurance carriers may be currently struggling to incorporate new technologies and programs at the speed this generation demands, their efforts will likely pay off. With the aging of millennials, those insurers that try to keep up with millennials will be in a better position to grow strategically as new opportunities continue to evolve.
Millennial coverage options
ISO is planning to develop new coverage options that will also address some of the needs particular to this millennial generation. As part of the upcoming updates to our personal auto program, we plan to introduce optional coverage for personal property owned by an insured. This product will generally enable millennials who are transient (that is, living with their parents or friends temporarily or traveling) or who may not want all the coverages and/or corresponding costs offered by a homeowners or renters policy to purchase limited coverage for their personal property under their personal auto policy.
We're also currently developing a new optional renters policy not only to streamline some of the coverages provided currently under the ISO Homeowners program, but also to include additional coverages to align more closely with the needs and interests of millennials.
References
1. Millennials: Coming of age
2. https://www.whitehouse.gov/sites/default/files/docs/millennials_report.pdf. (This link does not go directly to millennial report, but to whitehouse.gov, which is being updated.)
3. ISO's Millennials' Attitudes and Usage (of Insurance) Survey, 2016
4. http://money.cnn.com/2017/04/03/real_estate/millennial-homebuying/index.html
5. ISO's Millennials' Attitudes and Usage (of Insurance) Survey, 2016
---