Verisk's A-PLUS™ Property is the first insurance product to benefit from Verisk Insurance Solution's recent agreement with Guidewire Software, Inc., to join the Guidewire PartnerConnect™ program as a Solution Partner. As a partner, Verisk will participate in the property/casualty software provider's Ready for Guidewire accelerator validation program.
Next, Verisk will integrate its A-PLUS Auto loss history and Coverage VerifierSM Auto policy history solutions, with each expected to receive the Ready for Guidewire validation mark by late November 2016. Verisk plans to continue integrating additional underwriting and claims solutions, making them "Ready for Guidewire" throughout 2016 and beyond.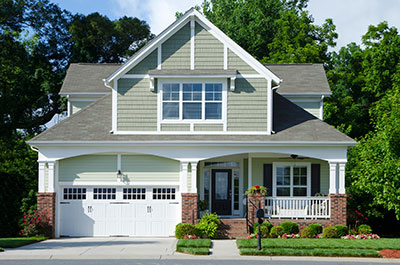 A-PLUS offers detailed information about previous auto and property claims activity and cost-effective claims loss history indicators to optimize underwriting expenses. Coverage Verifier provides current and prior coverage experience for personal auto insurers, helping them to make better risk selection and pricing decisions.
Additional A-PLUS Property database improvements
In addition to the new Guidewire integration, three new claim types have been added to the A-PLUS Property database and loss history underwriting report. These additions were made in order to facilitate more granular loss reporting and to help our A-PLUS customers underwrite and rate property risks more precisely and help tie claims to particular coverages and endorsements. Previously, water backups and sewer backups were reported to the database under the general category of "Water." Now they can be reported separately, as follows:
Water backup (WBKP): This new loss code can be used for claims stemming from non-sewer water backup.
Sewer backup (SBKP): Customers can now program the code "SBKP" to cover these specific types of losses.
A third new loss type added to the database, "falling objects," refers to damage that occurs when an object falls on a home. Falling objects (FOBJ): The code "FOBJ" adds a new layer of granularity to better align with how insurers often label the types of losses that occur when objects such as tree limbs or other items fall on homes, causing damage.
In addition to these loss field updates, the loss status field of "closed without payment" or "CWP" will now be accepted in the A-PLUS property database and included in the loss history underwriting report. Closed without payment. The code "CWP" allows insurers to differentiate between a claim with a status of "Closed" (C) and a claim that has been closed without payment.
In a Closed (C) claim, a payment may have been made and then recovered through subrogation, and thus is ultimately recorded as a $0 claim. Meanwhile in a claim deemed "Closed without Payment" (CWP), a claim was filed but later closed without a payment ever being made.
We've made these enhancements to A-PLUS in response to feedback from our insurance partners, and as a reflection of our commitment to meeting the evolving needs of the industry. To learn more, visit A-PLUS Property online.