The bottom line on reconstruction cost changes
By
Visualize Editor
| March 14, 2016
Reconstruction costs can change over time, and at different rates by geography, down to a very localized level. These cost changes can have a direct impact on the cost to rebuild a property. It's important for insurers to track these changes and update replacement costs when necessary to ensure their policyholders are adequately covered.
To better understand these changes over a long period of time, Verisk's data stewards leveraged Xactware's reconstruction cost data to gain greater insight into trends that influenced reconstruction cost activity during the 2012-2016 U.S. housing recovery. Their findings were published by Visualize in an in-depth, series of articles.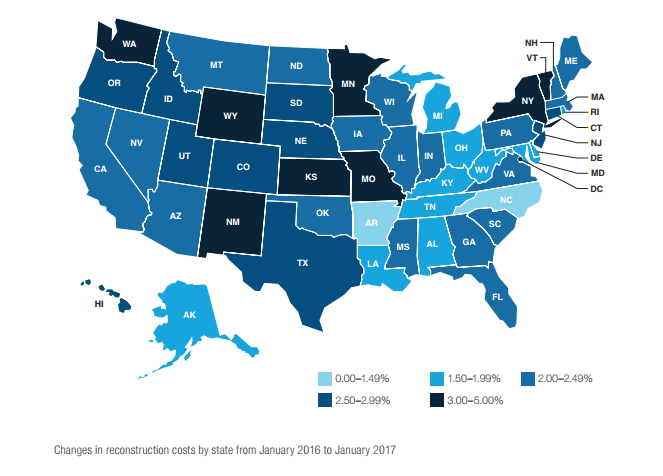 Read the entire Reconstruction Cost series written by Verisk's Scott Amussen
---
Scott Amussen is vice president of property products for Verisk Insurance Solutions–Underwriting. He was an assistant vice president for Xactware's 360Value. He can be contacted at jsamussen@verisk.com
If you'd like to keep track of reconstruction costs changes, sign up to receive the 360Value Quarterly Cost Update.
---