P/C insurers: $4.7B net underwriting loss, 25% drop in net income in 2016
By
Beth Fitzgerald
| May 10, 2017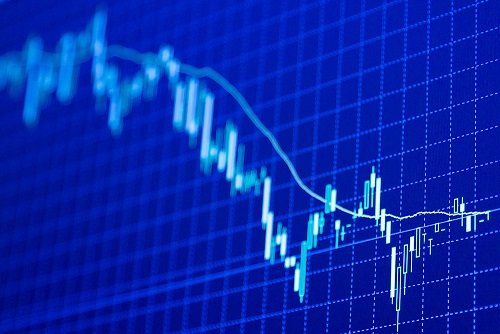 There's no way around it: 2016 was a difficult year for the property/casualty insurance industry.
Net drops to $42.6B from $56.8B
According to the latest report we published with the Property Casualty Insurers Association of America, U.S. property/casualty insurers suffered a $4.7 billion net underwriting loss in 2016, following an $8.9 billion net underwriting gain in 2015.
They also experienced a 25 percent drop in net income after taxes to $42.6 billion from $56.8 billion a year earlier.
Insurers' combined ratio deteriorated to 100.7 percent in 2016 from 97.8 percent in 2015, and net written premium growth slowed to 2.7 percent in 2016 from 3.5 percent a year earlier.
Property losses from catastrophes striking the United States totaled $21.6 billion in 2016, up from $15.2 billion a year earlier and above the $19.2 billion average direct catastrophe losses for the past ten years.
The above-average 2016 catastrophe losses came from 43 catastrophic events, which is the highest number of such events since 51 events in 1980. The 2016 events included: Hurricane Matthew which caused widespread damage in the southeastern United States, flooding that devastated southern Louisiana, and a hailstorm that was described as the costliest in the history of Texas.
Legacy losses also hurt performance
Catastrophes, though, were not the only issues that insurers faced. Legacy losses also continued to hurt performance and were evidenced by reserve charges and several special reinsurance transactions designed to limit the development of carried reserves. Favorable reserve development dropped to $3.8 billion last year from $8 billion in 2015.
So what lessons can the industry glean from last year's results? First, insurers need detailed and accurate analytics of weather and environmental perils to underwrite catastrophic risks better. But that's not all. The legacy issues should serve as a strong reminder that insurers need to engage in disciplined underwriting now or pay the price for it later. Those insurers that use robust data and up-to-date policy language will be the best poised for success.
---
Beth Fitzgerald is president of ISO Solutions, a business unit of Verisk Insurance Solutions. She can be contacted at Beth.Fitzgerald@verisk.com
---