This overview introduces a series of articles examining regional reconstruction cost trends in the United States at a granular level. As the series continues, we'll look at activity in each region in greater depth.
The Northeast led the nation in reconstruction cost growth during the 2012–2016 housing recovery, with regional costs to rebuild increasing at an annual rate of 3.4 percent in those years.
This finding is based on an analysis of the data that comes from Verisk's 360Value® database, which is compiled by Xactware. Xactware uses a research process that tracks costs from tens of thousands of contractors and claims adjusters, extensive material and labor cost surveys, and an analysis of more than 5 million actual damage repair estimates for claims each year.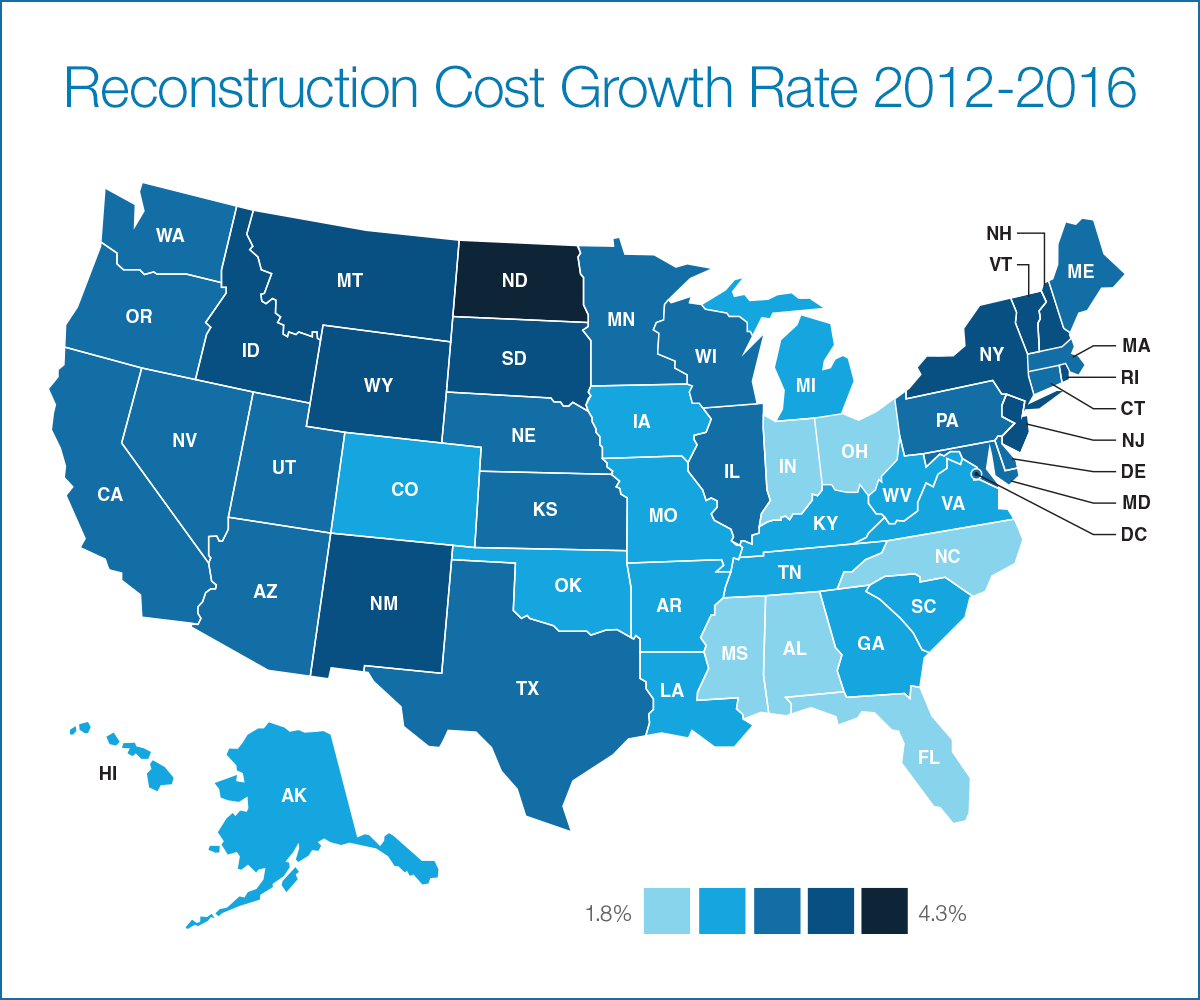 Northeast leads nation, with the West a close second
As indicated on the map below, the Northeast region (No. 1) led the nation in reconstruction cost increases, but the West (No. 2), as defined by the United States Census Bureau, was not far behind. The Midwest came in third (No. 3), while the South (No. 4) placed in the fourth position.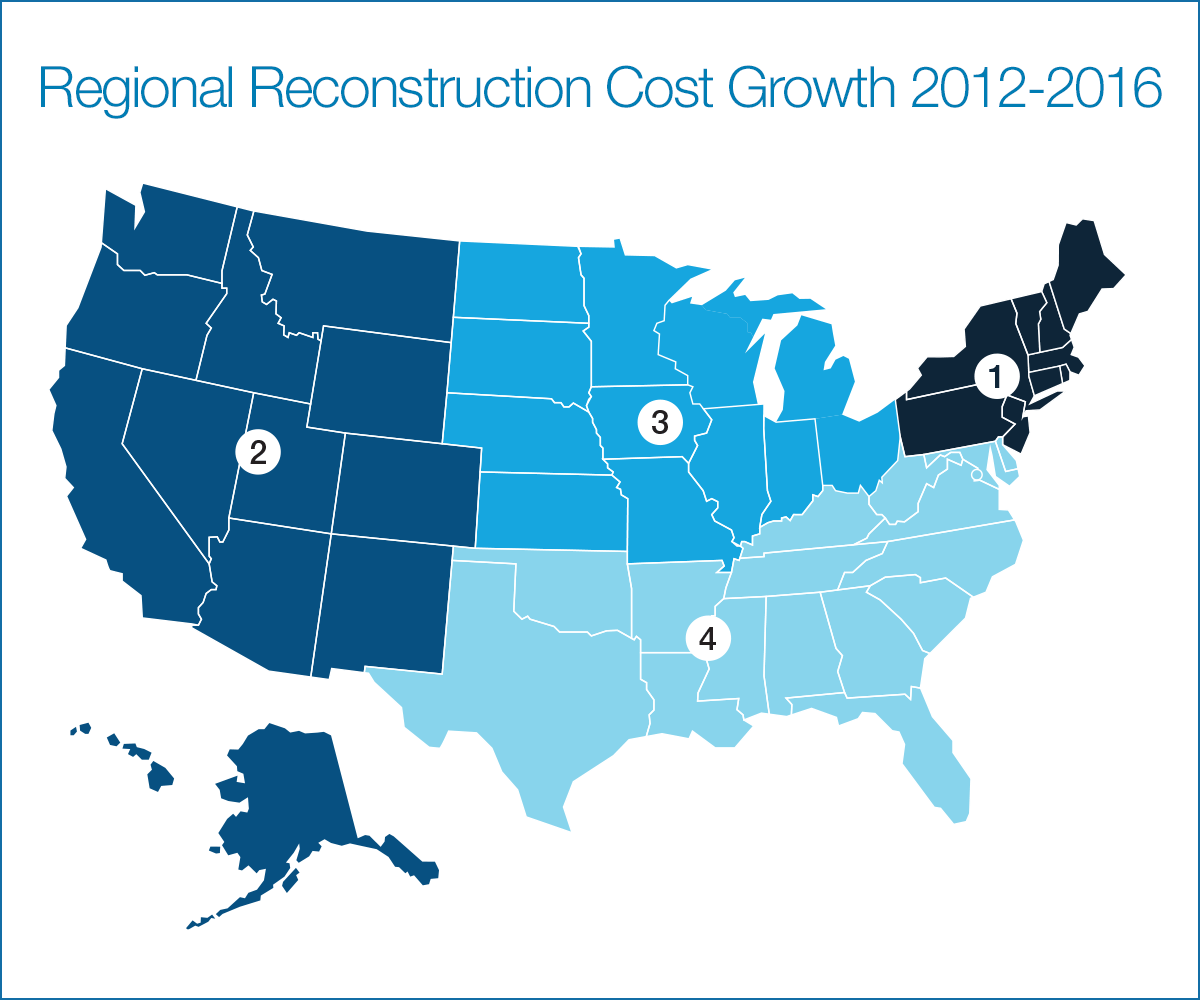 Not a fluke: Northeast led overall growth three in five years
The Northeast was the top region for overall cost growth in the United States for the five-year period studied and led in growth for three of those five years: 2012, 2013, and 2016. The Northeast also led the nation in rising labor costs during the same five-year period, ranking first in 2012, 2013, and 2016.
However, the West edged out the Northeast in 2014 and 2015 in terms of overall cost growth. Meanwhile, the Midwest and West regions had the highest increases in labor costs in 2014 and 2015, respectively.
The cost increases experienced by each region reflect various market trends, such as the U.S. economic recovery, as well as targeted and regional investment activities that have occurred since the Great Recession.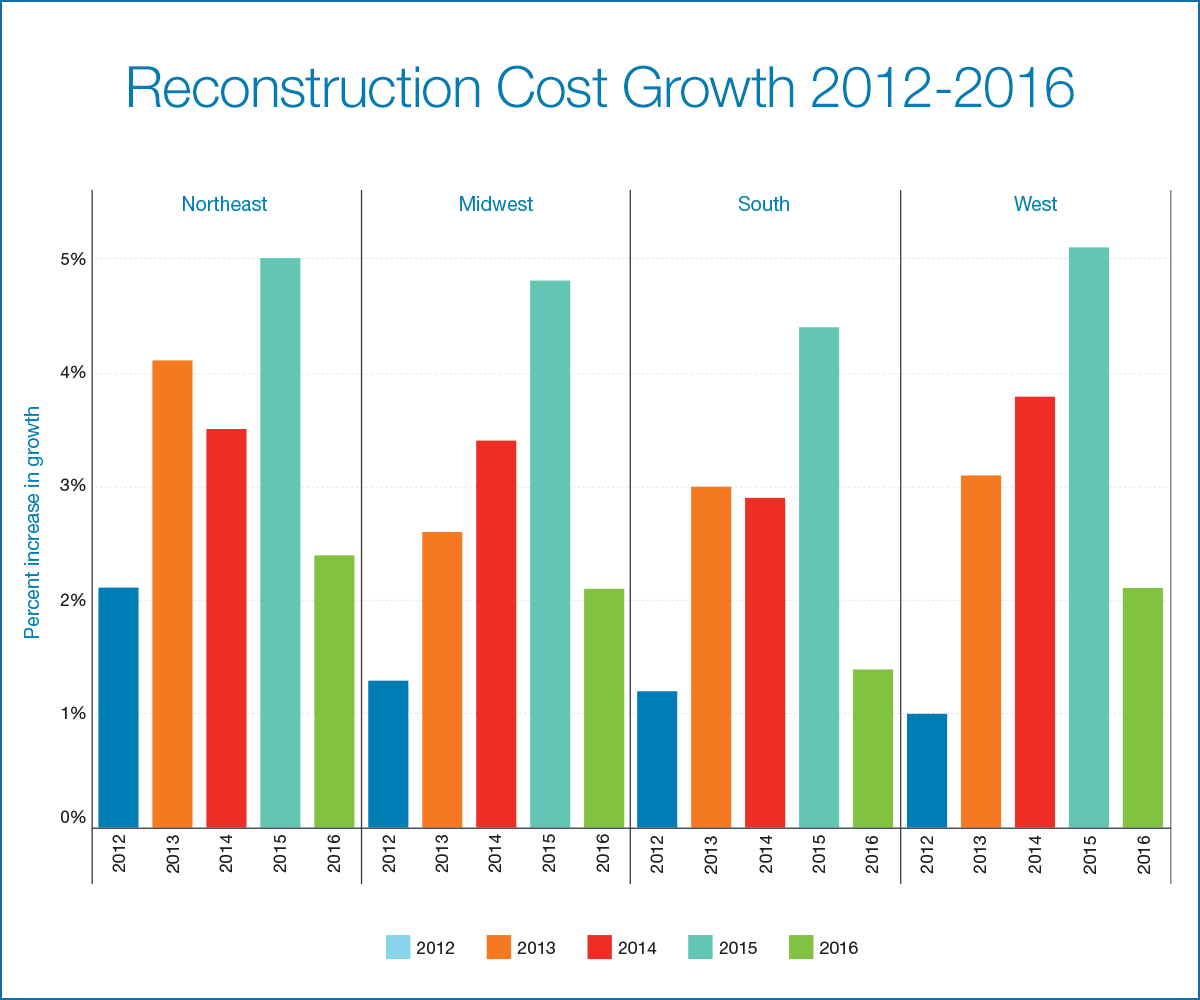 Learn more about 360Value Replacement Cost Estimates