Editor's Note: When we published this article in July, we called attention to 18 potential East Coast hurricanes. We now know the wrath of one of them—Harvey. Here's what underwriters should know about preparing for the next one.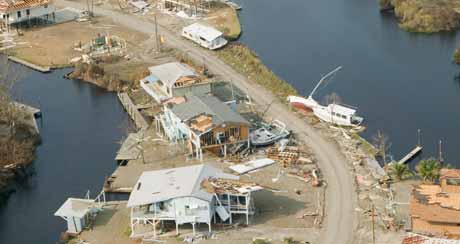 Preparing for the next one
Now through November 30, people on the East Coast could meet Don, Emily, Franklin, Gert, Harvey, Irma, Jose, Katia, Lee, Maria, Nate, Ophelia, Philippe, Rina, Sean, Tammy, Vince, and Whitney—but we hope none of us ever encounter any of them.
Why? Those are the remaining names established for this year's crop of East Coast hurricanes. When 90-mile-per-hour winds are about to hit, you can count on last-minute articles and TV news segments telling property owners how to get ready. However, waiting until storms are about to strike is too late for insurers. Who prepares insurers—and who does so before you even write a policy?
Case studies
During their on-site work, Verisk's ISO field analysts have encountered many situations where they've uncovered significant hazards. Here are just a few examples: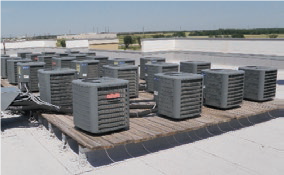 Unsecured mechanical equipment on the roof: Our field analysts encountered heavy equipment secured only with screws into wood blocks. That's a potential danger and hazard because unsecured equipment can blow off a roof and cause property damage, injuries, or worse. Hurricane-force winds can push improperly secured equipment across the roof surface, tearing into the membrane. Insurers should encourage property owners to secure rooftop equipment properly before anticipated wind events—or premiums may need to reflect such exposure.
Roof cover degradation: Our field analysts found roofs with degradation that should never have occurred. Property owners need to have building maintenance personnel adopt and implement preventive maintenance and roof inspection programs that alert them to potential and active degradation. Weak links such as roof detachment, corrosion, or other damage could tear off roofing during an enhanced wind event. Such risks need to be mitigated before an event occurs.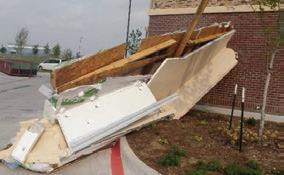 Substantial building damage due to wind: After a significant wind event, field analysts found a massive piece of a building on the ground and tremendous damage to a roof covered only by a flimsy tarp. Building management should have repaired or addressed many of the roof and building envelope problems before the insurer underwrote the policy. Property owners must handle such exposures in anticipation of potential enhanced wind events—and that doesn't mean trying to take care of issues when you hear those last-minute TV reports.
Learn more by visiting our Enhanced Wind Rating Program and survey services websites.