The graph below illustrates PPC distribution across fire protection areas. Lower PPC numbers indicate greater fire suppression capability. Our statistics show that those communities have better loss experience — and that's good news for property insurers.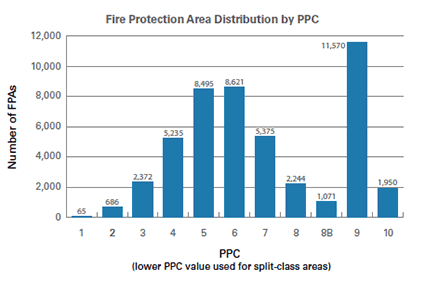 We track and regularly update key numbers of interest to insurers, community officials, and the fire service. Below are a few national stats on community fire protection and our Public Protection Classifications (PPC™) — a grading from 1 to 10 that measures the quality of public fire protection.
We've also mapped 1,599 fire stations in the United States that lack response capabilities for structure fires. Those stations are insufficient to receive credit in our PPC gradings.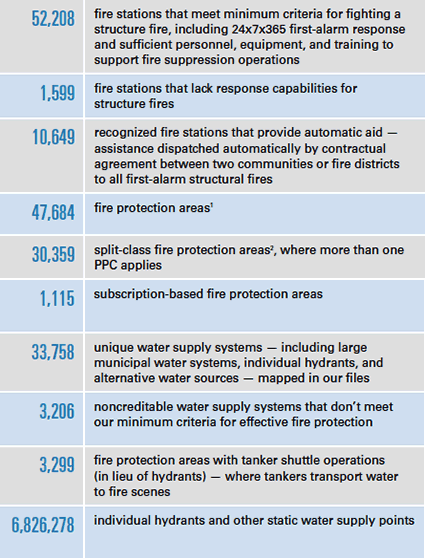 A fire district, community, county, or any other legally defined geopolitical jurisdiction, or a portion of it, providing fire suppression services and assigned a unique Public Protection Classification (PPC)
Be sure to read "Understanding the Risk: New Fire Protection Classes to Benefit Insurers and Communities" for more information on split classes.