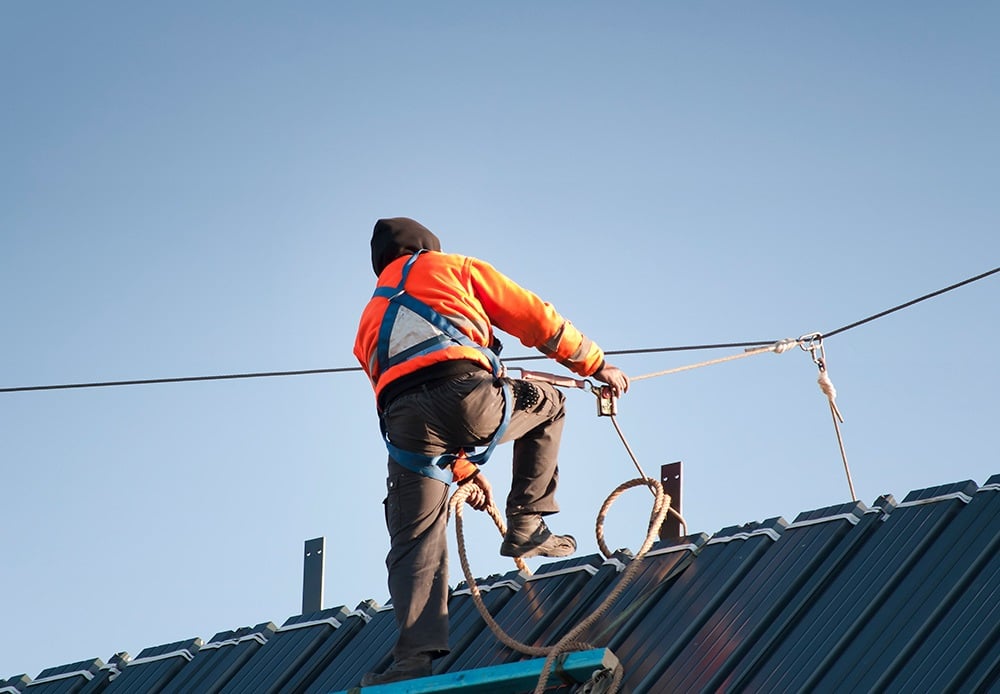 The revised Walking-Working Surfaces and Personal Protective Equipment (Fall Protection Systems) rule issued by the U.S. Occupational Safety and Health Administration (OSHA) may impose new compliance obligations on companies that employ loss control or claims personnel to inspect roofs or other elevated structures.
Previously (since 1994), the "inspector's exemption" to the OSHA fall protection standard for construction allowed insurers to focus on field safety training for fall hazard awareness and safe work practices rather than be concerned about the actual use of fall protection systems.
More limited exemption adopted
Several insurers and their representatives requested that OSHA incorporate a similar exemption into a revised general industry rule. OSHA determined that the exemption in the construction standard wasn't needed for the general industry rule. Instead, OSHA adopted a more limited exemption that applies only when a building or structure isn't equipped with an appropriate fall protection system. If fall protection systems are available, inspectors must use them, as all workers must.
Because of this rule, insurers that inspect buildings or structures where fall hazards are present—and no construction activity takes place—should make sure that their inspectors recognize when an appropriate fall protection system is installed. Inspectors should be properly equipped and trained to take advantage of such systems. Simply focusing safety efforts on fall hazard awareness and safe work practices is not sufficient for general industry workplaces.
For more information on the loss control and consulting services provided by Engineering and Safety Service (E&S™), please visit our website.