Verisk studies show by-peril rating enhances market share and profitability for homeowners insurers. A 2014 study by Verisk and Earnix shows that among insurers still rating with all perils combined, 26 percent plan to move to by-peril rating within the next year and 40 percent plan to do so within the next two to three years.
This makes sense. By more closely aligning premiums with underlying risk, by-peril rating helped early adopters generate additional revenue while minimizing additional risk.
See how early adopters of by-peril rating compare to the rest of the insurance industry: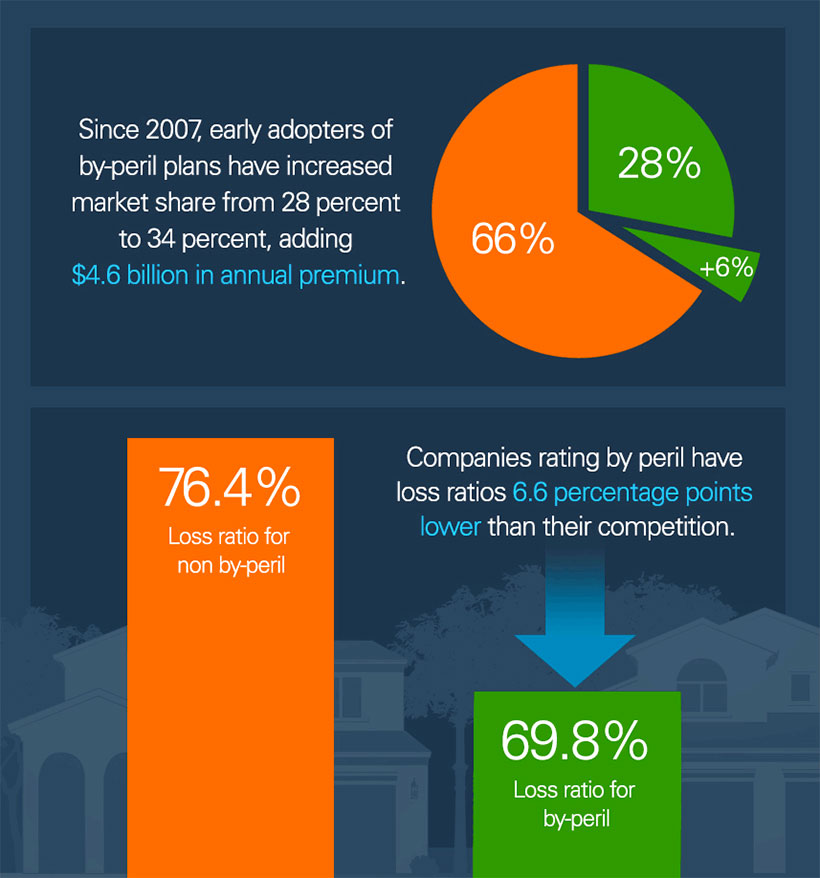 In my In my next post, I'll talk about the results of another analysis. It compared current rating plans and premiums with by-peril rates that are based on the relative risks of each policy across nine perils informed by specific building characteristics.
Want to learn more? Feel free to reach out to me at Douglas.Wing@iso.com.