Our Culture
We continually strive to develop a diverse workforce, involve and empower all our employees, and encourage collaboration throughout the organization. Surveys conducted by outside organizations and our own annual employee engagement survey—a continuous loop of engagement, feedback, action, and change—indicate that we're achieving the desired results in these critical metrics. We offer a wide array of professional development opportunities and wellness programs and engage our workforce on many levels.
Working with Purpose
Our work helps protect people, property, and financial assets.
Learn more about how we work with purpose in our 2019 Corporate Social Responsibility Report (page 5).
Inclusion, Diversity, and Belonging
Verisk nurtures an inclusive environment with diverse perspectives, backgrounds, and people. To realize our vision, we act with purpose, power, and an all-in global mindset.
As an equal opportunity employer, Verisk recruits, hires, assigns, and promotes individuals without regard to race, religion, color, national origin, citizenship, sex, gender identity and/or expression, sexual orientation, veteran's status, age or disability, and any other criteria prohibited by law.
Employee Networks are grassroots groups formed by employees to help support diversity-related programs and events and promote an inclusive community at Verisk.
The Verisk Women Network offers women networking and learning opportunities, professional development, and participation in activities and special events.
The Verisk Pride Network celebrates the diversity of all Verisk citizens regardless of sexual orientation, gender identity, or gender expression.
The Verisk Veteran and Military Service Network assists with company initiatives to develop employees professionally through mentoring, coaching, educational forums, and other inspiring projects.
The Verisk REACH Network (Resources, Education, Action, Connection, Help) is dedicated to empowering Black employees and allies through mentoring, training, networking, and professional and career development.
The Verisk Parents Network creates a platform for current or soon-to-be parents to share resources and experiences that help members be good parents.
The Verisk Unidos Network promotes awareness of Latinx and Hispanic culture and supports the internal and external community through network programs, outreach, and career development coaching.
The Verisk Asian Network advocates for and enhances the presence of the Asian community at Verisk through thought leadership, education, networking, and influence programs.
Read Verisk's Statement on Racial Equity and Diversity to learn more about our commitment.
Professional Development and Education
Verisk supports professional certification and continuing professional education in multiple disciplines and offers tuition reimbursement for a range of eligible courses. We encourage attendance at numerous job-related seminars and conferences. Our professional development programs also include extensive course offerings through the Verisk Learning Center, coaching training for company management, and an enterprisewide 360 Feedback program.
All employees may participate in our world-class online video learning platform from LinkedIn, which features thousands of courses taught by industry experts, ranging from public speaking, to balancing work and personal life, to data science fundamentals.
We encourage employees to pursue master's degree programs in data science, predictive analytics, statistics, business administration, and other areas of study as well as Casualty Actuarial Society (CAS), Chartered Property Casualty Underwriter (CPCU), and Insurance Data Management Association (IDMA) designations. AIR Worldwide offers its AIR Certified Catastrophe Modeler Program, a comprehensive and intensive course for employees to become skilled catastrophe risk modelers and managers. We also support and offer reimbursement for designations in areas including safety, fire protection, floodplain management, liability underwriting, workers' compensation, and actuarial training.
Wellness
To promote the physical, mental and financial well-being of employees, Verisk provides a wide array of wellness programs and resources — both onsite and online — to help them achieve optimal health through good nutrition and exercise routines; greater emotional, psychological, and social balance in their lives; and financial security for meeting day-to-day needs and long-term goals.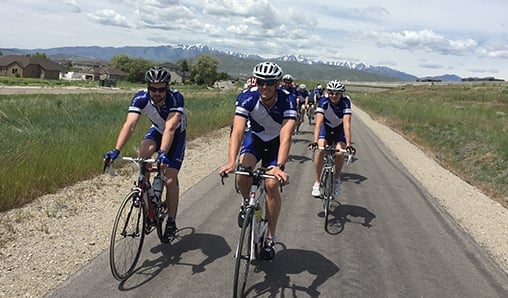 Employee Engagement
Employee engagement is a priority at Verisk. Our annual employee engagement survey is the centerpiece of a continuous loop of engagement, feedback, action, and change.
For the third consecutive year, Verisk received U.S. certification for its outstanding workplace culture from the Great Place to Work® Institute, a global authority on high-trust, high-performance workplace cultures. Forbes named Verisk to its 2018 World's Best Employers list. Forbes also named Verisk to its first-ever list of America's Best Employers for Women.
Here's What Employees Say about Verisk (according to the Great Place to Work 2019 survey)