Our Culture
We continually strive to develop a diverse workforce, involve and empower all our employees, and encourage collaboration throughout the organization. Surveys conducted by outside organizations and our own annual employee engagement survey—a continuous loop of engagement, feedback, action, and change—indicate that we're achieving the desired results in these critical metrics. We offer a wide array of professional development opportunities and wellness programs and engage our workforce on many levels.
Diversity and Inclusion
Verisk is an inclusive company that sustains a true sense of belonging. We value and respect the talents, beliefs, and ways of living of all our colleagues. Verisk is a stronger company—able to innovate and serve our customers better—thanks to the backgrounds, experiences, and capabilities of our diverse workforce.
As an equal opportunity employer, we consider all persons for employment without regard to race, color, religion, national origin, ancestry, citizenship status, age, disability, gender, sexual orientation, marital status, veteran status, or any other characteristic protected by applicable federal, state, or local laws.
Employee Resource Groups (ERGs) help advance diverse employee talent, increase retention, and attract external talent.
ERGs, including groups for women, the LGBT+ community, and veterans and military service members, sponsor companywide events and make resources available that provide networking and learning opportunities for all our employees. Local chapters can also create their own programs based on specific needs. ERGs help cultivate our environment of support, acceptance, and belonging through education, outreach, inclusion, and a celebration of individuality.
Professional Development and Education
Verisk supports professional certification and continuing professional education in multiple disciplines and offers tuition reimbursement for a range of eligible courses. We encourage attendance at numerous job-related seminars and conferences. Our professional development programs also include extensive course offerings through the Verisk Learning Center, coaching training for company management, and an enterprisewide 360 Feedback program.
All employees may participate in our world-class online video learning platform from LinkedIn, which features more than 6,200 courses taught by industry experts, ranging from public speaking, to balancing work and personal life, to data science fundamentals.
We encourage employees to pursue master's degree programs in data science, predictive analytics, statistics, business administration, and other areas of study as well as the Casualty Actuarial Society (CAS) Fellowship, Chartered Property Casualty Underwriter (CPCU), and Insurance Data Management Association (IDMA) designations. AIR Worldwide offers its AIR Certified Catastrophe Modeler Program, a comprehensive and intensive course for employees to become skilled catastrophe risk modelers and managers. We also support and offer reimbursement for designations in the areas of safety, fire protection, floodplain management, liability underwriting, workers' compensation, and actuarial training.
Wellness
To promote the well-being of employees and ensure a healthy lifestyle, Verisk provides an array of wellness programs and makes employee safety a priority. Programs vary by location and can include flu shots and skin cancer and biometric screenings; yoga and exercise activities; and stress management, weight management, and smoking cessation programs. Our smoke-free workplace extends to a large area outside of our buildings as well.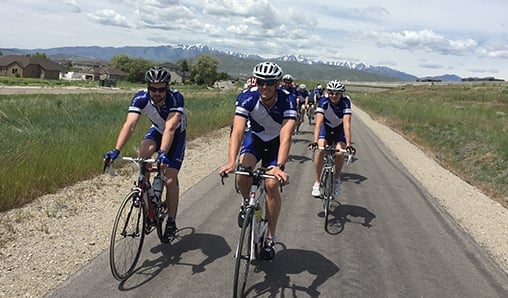 Employee Engagement
Employee engagement is a priority at Verisk. Our annual employee engagement survey is the centerpiece of a continuous loop of engagement, feedback, action, and change.
We've received the Great Place to Work® Certification for the second consecutive year and were named by Forbes magazine as a best employer, also for the second consecutive year.
Here's What Employees Say about Verisk (according to the Great Place to Work 2017 survey)