Environmental
Verisk's Statement on Climate Change describes our position, reaffirms our support for the scientific community, and commits the company to addressing environmental challenges within our sphere of influence.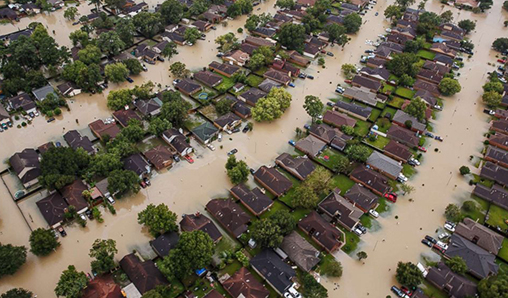 Our Work
At Verisk, our work, strategy, and investments are helping address the high degree of stakeholder interest in understanding and mitigating the implications of climate change on people, property, and financial assets.
Learn more about how our businesses are making a difference.
Annual Emissions Inventory
In 2017, we completed our second annual greenhouse gas emissions inventory, measuring 2016 emissions in accordance with the Greenhouse Gas Protocol, a globally recognized standard developed by the World Resources Institute and the World Business Council on Sustainable Development. We also provided our first-ever response to the Carbon Disclosure Project (CDP) in conjunction with the CDP's 2017 climate change information request.
Learn more about our annual emissions inventory.
Renewable Energy Commitment
We've purchased renewable energy certificates and carbon offsets to help address our projected global carbon emissions for 2017 and 2018. The quantities purchased for each year are equivalent to the amounts needed to reduce 100 percent of Verisk's 2016 global emissions.