Building code effectiveness and enforcement are vital to a community's risk mitigation and something most insurers consider highly important when underwriting a property policy.
Incentives to improve codes, mitigate losses
Verisk's ISO Community Hazard Mitigation business works closely with communities and insurers through our Building Code Effectiveness Grading Schedule (BCEGS®) program. The program assigns commercial and residential properties a grade from one (exemplary building code effectiveness) to ten based on how strong the community's codes are and how well they're enforced. By doing so, communities receive incentives to improve their codes and mitigate losses in the event of a catastrophic event, and insurers receive an easy-to-employ numerical assessment for underwriting risks.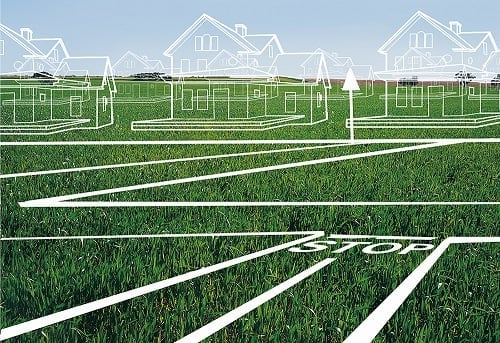 As part of BCEGS, we conduct presentations around the country on how the program works and the importance of the classifications to community stakeholders. Our experts make about 20 presentations each year and speak with building industry groups, floodplain managers, emergency managers, building officials, municipal officials, and others.
Safer, more resilient communities
The reason we undertake these presentations is to accomplish our primary mission: to improve building code effectiveness and enforcement in the United States and make communities safer and more resilient to catastrophes and other events. We work with the building code community to reduce property losses and loss of life and to mitigate the economic and social disruption those events can cause. Insurers benefit because the program provides properties with lower risks; insureds benefit from the potential lower rates and premiums.
At the presentations, we cover BCEGS in detail, including its origins and history, how the grading system works, and how communities can prepare for a BCEGS survey. We explore adoption of building codes, staff training and certification, incentive programs, building official qualifications, and much more. The BCEGS program today covers more than 20,000 communities, which accounts for about 87 percent of the U.S. population. We work together with many groups, such as the Federal Emergency Management Agency (FEMA), the International Code Council (ICC), the Federal Alliance for Safe Homes (FLASH®), and thousands of municipal building departments.
In addition to our grassroots work at the community level, we offer presentations for insurance industry events and conferences and to our insurer customers in person or through web seminars. At those presentations, we discuss how insurers can best use BCEGS gradings in their underwriting processes. Contact us for more information.
Here's an example from our 2017 schedule of the many BCEGS presentations we do for various groups:
Two-day presentation to the Maine Building Officials and Inspectors Association, Sebasco Harbor Resort, Maine
One-day workshop for FEMA Hazard Mitigation Stakeholders, Emmitsburg, Maryland
Three-day event for the Indiana Association for Floodplain and Stormwater Management, South Bend, Indiana
Three-day presentation for the ICC Annual Conference and Building Safety & Design Expo, Columbus, Ohio
Three-day direct event for the University of Massachusetts, Amherst, Massachusetts
Three-day attendance and presentation for the FLASH 2017 National Disaster Resilience Conference, Atlanta, Georgia