Recreational Drone Risk and Homeowners Insurance
By
Kevin Poll
| April 18, 2016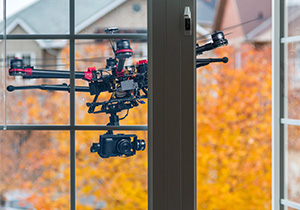 The rise of commercial drone use in areas such as aerial photography, crop protection, and, potentially, package delivery can sometimes make us forget an important fact: millions of people are just flying drones for fun.
Some drones are akin to model aircraft, providing hobbyists and recreational users the chance to view the world from the skies and experience the miracle of unmanned flight.
The devices, which can be purchased online and in stores across the United States, are more popular than ever. The Consumer Technology Association expects more than 2.8 million drones to be sold in the United States this year, up 149 percent from 2015.
But drones can also be a challenge to fly safely and have been involved in accidents resulting in property damage, including a broken window and a power outage, and bodily injury, such as a bruised 11-month-old baby, according to the Rochester Democrat and Chronicle.
All of this has left those in the insurance industry with some difficult questions to answer: When is drone use recreational or commercial? How can insurers address the potential exposures of recreational drone use in their books of business?
Recreational vs. Commercial Drones
The difference between recreational and commercial drone use often comes down to income. Drones are more likely to be considered model aircraft when they're a hobby or a form of recreation. Once they're used to generate income, they are more likely to be considered commercial.
For example, according to the Federal Aviation Administration (FAA), using a drone to take photos for your personal use is recreational. Using the same device to take photographs or videos for compensation or sale would be considered, according to the FAA, a nonrecreational operation.
The difference can be significant, especially when it comes to regulations. While the FAA has been working to develop a framework to integrate drones safely into the national airspace, recreational users need only pay five dollars and register their drones online with the FAA. They're then ready to send their drones into the air. So far, more than 400,000 people have registered drones with the FAA.
Businesses must obtain FAA permission to use drones for commercial purposes, which is currently granted case by case. The agency has granted just over 4,000 such permits as of March this year and warns that they are experiencing delays in processing the petitions due to high volume.
Who Pays for an Accident
The payer often depends on the specific insurance policy of the insured. A number of carriers offer drone coverage for specific risks, including damage to the drone and its equipment and third-party liability.
To address commercial drone liability, ISO has new coverage and exclusion options that took effect in June 2015 in most ISO jurisdictions. The options modify coverage under ISO's Commercial General Liability and Commercial Liability Umbrella/Excess programs. We've also recently introduced new commercial inland marine insurance forms that could help protect businesses from the costs of potential crashes, including damage to the drones, their equipment, and their cargo.
While ISO's homeowners policy excludes coverage for aircraft, it does provide an exception for model or hobby aircraft not designed to carry people or cargo. To provide greater flexibility we are planning to introduce new homeowners and personal umbrella optional endorsements that, in general, exclude coverage for liability and personal injury related to unmanned aircraft, whether or not such aircraft are model or hobby.
If you have any questions or would like more information about coverage options, please feel free to contact me at kevin.poll@verisk.com or 201-469-2015.
---