Overview
This Construction Brief will give you an overview of ISO's Construction Class 1 – frame construction. When you've completed this course, you'll know what an ISO report means when it says a building is frame construction. And you'll understand why a particular structure is—or isn't—frame.
Definition
Buildings with exterior walls, floors, and roofs of combustible construction—or buildings with exterior walls of noncombustible or slow-burning construction with combustible floors and roofs. Frame buildings generally have roof, floor, and supports of combustible material, usually wood, and combustible interior walls.
Two variations on frame construction don't change the construction class:
Masonry veneer (brick veneer)
Metal clad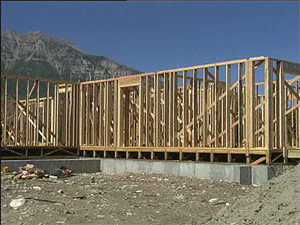 Advantages of frame construction
Easy to erect and alter
Economical
Versatile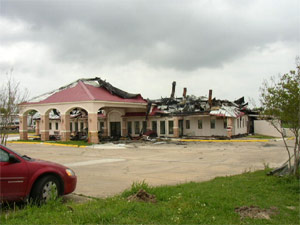 Disadvantages of frame construction
Fire can spread rapidly
Highly damageable
May become unstable in a fire
May include enclosed spaces where fire can spread undetected
Masonry veneer
Masonry veneer is thin layers of brick, stone, or stucco, used for appearance purposes rather than structural support.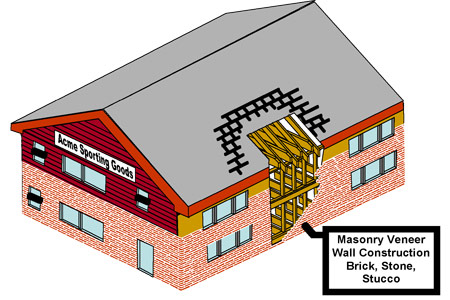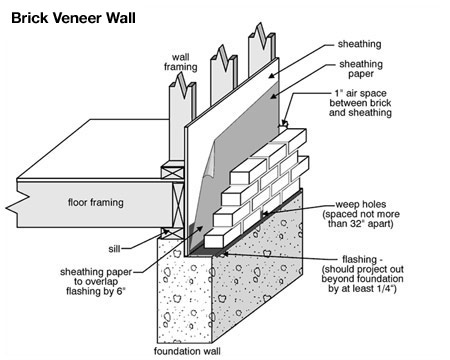 Examples: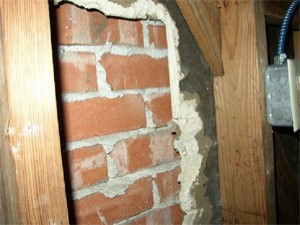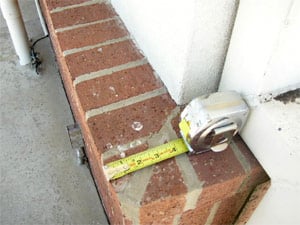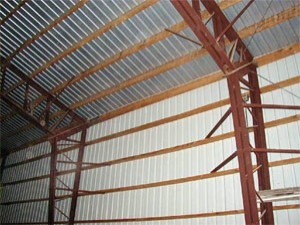 Metal clad
A building with a metal exterior wall may not look like frame construction, but when the metal skin is attached to wood studs and joists, ISO classifies the building as frame.
Reasoning:
The load-bearing portion of the exterior walls and the roof supports are wood.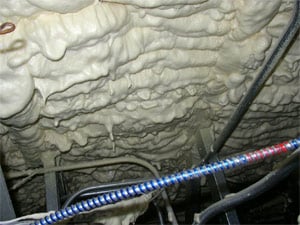 Other conditions that lead to classification as frame construction
Metal walls or floors sheathed with combustible materials
Metal floors or roofs with combustible insulation or ceiling material attached to the underside or within 18 inches of horizontal supports
Composite assemblies of noncombustible materials with combustible materials