State-by-State Guide to Medicare Advantage in the Courts
In some jurisdictions, the U.S. Circuit Courts of Appeals have ruled that Medicare Advantage Plans (MAPs) enjoy private cause of action rights, meaning they can pursue claims payers for "double damages." As the MAP issue continues to evolve, stay tuned for future ISO Claims Partners updates to our state-by-state guide.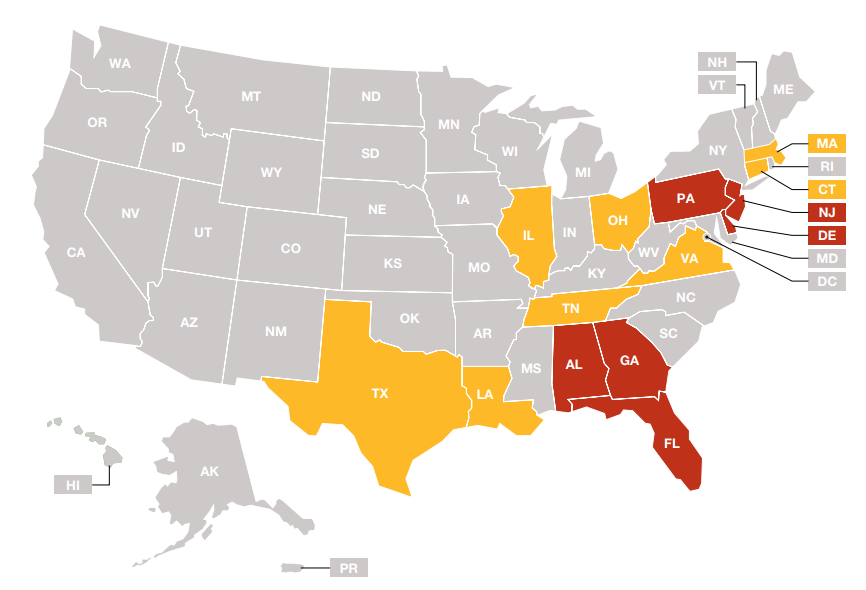 In the red states, based on rulings from the U.S. Circuit Courts of Appeals. MAPs have strong recovery rights: they can sue for double damage if their claims are not properly addressed. Any insurer that receives a letter from a plan in these states should proactively address the plan's concerns—before settlement.
In the yellow states, certain federal district courts have ruled or indicated that MAPs can sue insurers for "double damages." Accordingly, if you receive a demand letter from a Medicare Advantage Plan in one of these states, we recommend you proactively address the matter.
In the gray states, courts have not yet addressed whether MAPs have private cause of action rights under the Medicare Secondary Payer (MSP) statute; nonetheless, MAPs may have state-based lien rights.