Validating coverage for undisclosed drivers stems premium leakage
By
Dorothy Kelly
| September 11, 2015
Every insurance company faces the challenge of drivers — particularly youthful operators — who are not included on insurance policies. Economic conditions and changing family dynamics have made the problem even more pronounced.
In this featured case study, a top ten insurer suspected that undisclosed youthful drivers were a primary cause of premium leakage. Realizing that it didn't have the internal resources or infrastructure to effectively pursue these missing drivers, the company turned to Verisk. Verisk implemented a program of targeted letter campaigns and telephone calls to validate operators and coverage. We delivered the following results each month: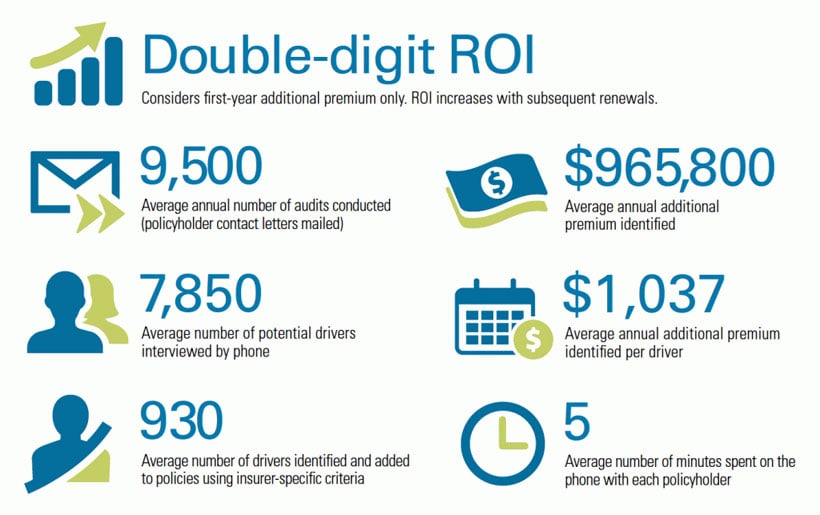 Not all insurance companies have successful driver discovery and validation programs in place, however. In fact, industry wide, the average time for a new driver under the age of 20 to be added to a policy is 13.6 months. As a result, Verisk estimates average lost premium to be more than $1,000 per policy.*
*Analysis may include some permitted drivers, depending on information provided by states.
---