The National Fire Protection Association's (NFPA) NFPA 13 has long been the gold standard for reviewing the installation of fire sprinkler systems. With the advent of new technologies and methodologies, however, NFPA 13 has become more and more complex. Large-drop sprinklers, sprinklers for high-challenge fires, and Early Suppression Fast Response (ESFR) sprinklers can be daunting to even the best reviewers. But, to make an accurate determination of the viability of a sprinkler system, you must rely on qualified specialists who can perform sprinkler reviews no matter how complex they are.
Verisk's ISO Sprinkler Plan Review Service has the specialists you can count on. Our team of field analysts averages more than 20 years' experience in hazard recognition, classifications using NFPA standards, building construction, and plan review. They are licensed fire protection engineers or have certification from the National Institute for Certification in Engineering Technologies (NICET).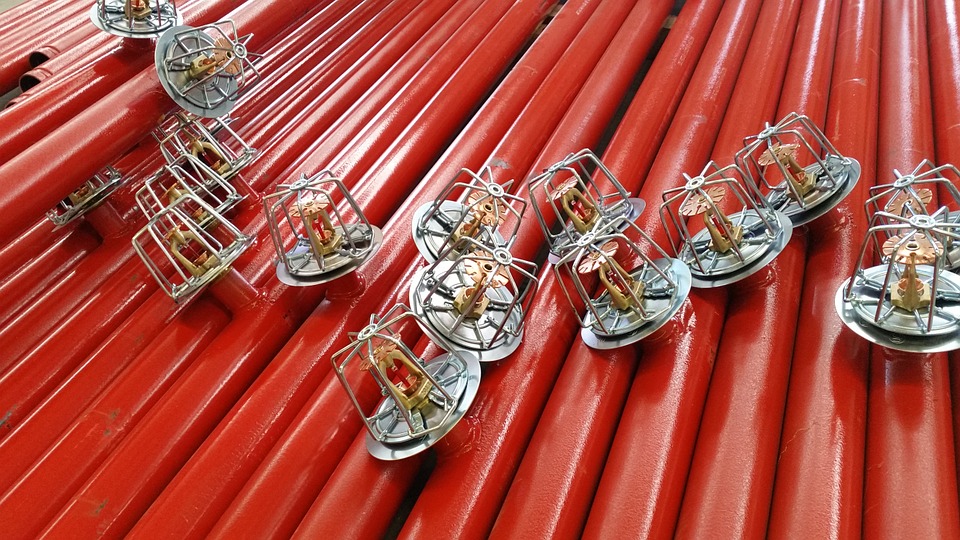 The Sprinkler Plan Review Service benefits fire officials, building-code authorities, contractors, and insurers. It provides an unbiased evaluation of a planned sprinkler system before the building goes up or the system goes in. The primary service includes a review of sprinkler drawings and hydraulic calculations, including verification of hydraulic designs and system specifications. We use current NFPA standards and local requirements as the basis for the review.
Our team reviews fire sprinkler plans throughout the United States and is knowledgeable in the latest technological advances in sprinkler fire suppression. When you're underwriting a property, you need to know how well a sprinkler system will protect a building from fire loss. A sprinkler system that has been through our rigorous Sprinkler Plan Review Service has an advantage: You have that extra information about the adequacy and condition of the building's sprinkler system to help you determine whether it reflects the highest standards.
As reviewing plans can take time and money out of municipal budgets, communities can save money by outsourcing to Verisk. We'll even bill contractors directly. That frees your staff to perform other vital tasks, such as conducting field checks, verifying new fire sprinkler system installations, and conducting fire prevention inspections of buildings. We work with contractors and provide them with:
stamped plans indicating the drawings our experts have reviewed
a cover letter summarizing the review
a summary report with design information, deficiencies, and conclusions of the review
information about the potential effect on the cost of fire insurance for the property
information on needed fire flow
Insurers benefit in several ways from a Sprinkler Plan Review from ISO. First, insurers will know up front whether the system qualifies for an insurance credit. This lets insurers price new business competitively. In addition, the review can improve customers service as it allows insurers to advise customers about reducing premiums before construction even begins.
Building departments and other authorities having jurisdiction are accepting third-party reviews of sprinkler plans—especially when the municipal review process is backlogged. That means an ISO Sprinkler Plan Review can take weeks off the wait time for a review. That's good news for developers and builders as they can begin construction projects sooner.
Finally, building owners and risk managers can use an ISO Sprinkler Plan Review to cut risks and mitigate exposures. First, the review lets you assess how well a planned sprinkler system will protect your facility. It will also identify possible savings on insurance for existing buildings and new construction.
For more information, visit our website.