Visualize is pleased to introduce a recurring discussion of timely topics by Neil Spector, President of Underwriting Solutions for Verisk Insurance Solutions.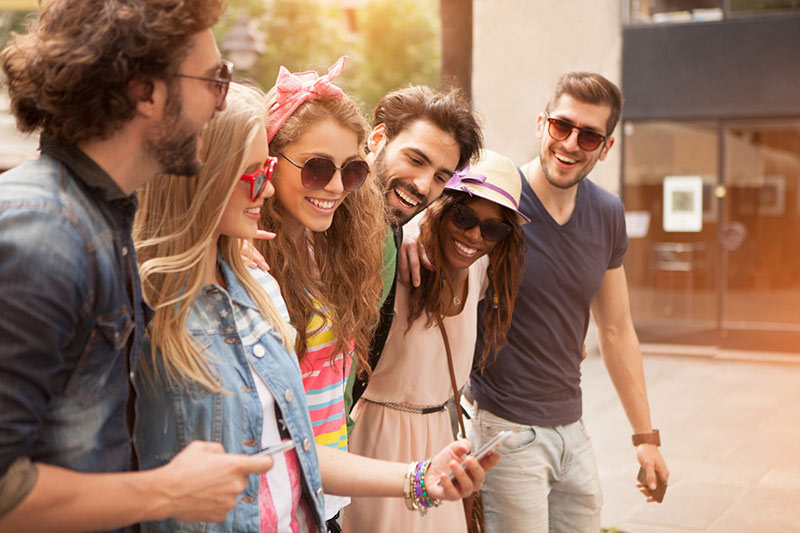 They want tailor-made products, but not too many choices. They want an automated yet personal buying experience. They're fiscally conservative but have the financial inexperience of youth.
They're millennials, and their approach to money matters, including insurance, may force insurers to build a distinct marketing infrastructure around this one significant demographic.
Consider one doctor's comparison of millennial and boomer patients. The older patient will likely be impressed with the physician's expertise, experience, and success rate with a given procedure. The millennial will likely have one overriding question: Is the recommended procedure the very best for his or her individual condition?
No fans of commoditized products
And yet, the Consumer Reports of the millennial generation is thewirecutter.com, a website offering best-of-class recommendations for an array of product categories, from Bluetooth earbuds to artificial Christmas trees to hair straighteners. And so, it may be no coincidence that certain products dominate the millennial market.
Insurance embodies the millennial marketing dilemma. Commoditized insurance products in one sense are the antithesis of the tailor-made purchases that millennials seek. And yet traditional insurance buying calls for choices, such as coverages and deductibles, that the millennial buyer wants to avoid.
It doesn't help that millennials, like any generation just starting out, tend to have a weak understanding of insurance and of personal finance. Just one-quarter of millennials were able to show basic financial knowledge, and nearly a third were overdrawing their checking accounts, according to a 2015 study conducted by the Global Financial Literacy Excellence Center at George Washington University with support from PwC (PricewaterhouseCoopers).
Selective frugality meets lavish spending
What millennials do have is memories of the Great Recession and its aftermath filling their formative years and often a heavy load of college debt. Those factors add a dash of fiscal conservatism. It's selective frugality, however, and geared toward a lifestyle that values experiences. The same millennial who scours Craigslist for the cheapest apartment may think nothing of spending $2,000 to fly to Munich for Oktoberfest.
Millennials are surpassing the boomer generation in size, now numbering at least 70 million, depending on how they're defined. Insurers will have to learn millennials' language and guide them through the indispensable purchase of insurance. As their needs grow, from auto and renter's coverage to homeowners and even small business, expectations of an Amazon-style buying experience will shadow millennials' shopping behavior. They will acquire and learn about these products differently, and it will be largely online, unlike previous generations that may have depended on personal or family introductions to trusted advisers.
Insurers need to learn all they can about the individual millennial customer and to provide the customer with the most seamless buying experience possible. Abundant and accurate prefill data may go far in this regard. Underwriting data backed by sophisticated analytics, coupled with "robo-advisors" such as those already used in retail investing, could help to serve up insurance recommendations for the millennial buyer who wants to do business at any time of the day or night. For more complex products such as business insurance, simple tools such as checklists could make buying less intimidating for customers who have little appetite for the process.
What insurers should know
And of course, insurers must understand and operate in the social media universe that is the millennial's natural habitat. Among the social network's functions is advice: A millennial contemplating a major purchase is very likely to seek online recommendations from friends. An insurer that's well represented on social media will have an advantage.
The hopeful side of this daunting challenge is that for many millennials, the end game—a lifestyle that includes marriage, families, cars, and homes—is much the same as for previous generations. For example, the National Association of Realtors estimates they represent 35 percent of home buyers, and J.D. Power recently put their new-car purchases at more than 4 million a year. They're simply reaching these goals by a more circuitous path. Successful insurers will have the foresight to set up shop along that route.