Traditionally a painstaking, time-consuming, but absolutely critical component of the risk assessment process, property inspections are undergoing a significant transformation, thanks to new technologies and practices. We asked three industry experts to discuss the trends affecting property inspection today and what they believe the property inspection of the future will look like: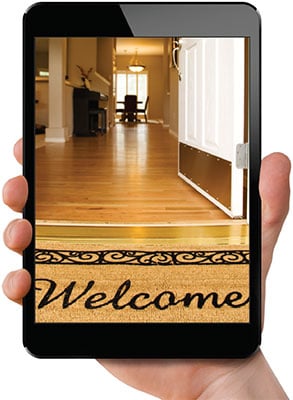 Chris Long of CIS Group, a nationwide provider of property insurance inspections
James Roche, director of Property Product Management at Verisk Insurance Solutions, and formerly responsible for homeowners property inspections at Allstate
Jeff Taylor, vice president of Geospatial and Pricing Solutions at Verisk Insurance Solutions, responsible for development of Verisk's aerial imagery solutions
Nature of inspections will change
The experts seem to be in consensus that by the year 2020 the very nature of how inspections are completed will change.
How will property inspections evolve over the next five years, and what technologies will facilitate that evolution?
Chris Long: Insurance companies depend on accurate, current risk data through the fastest, most cost-effective means available — without compromising superior customer service. That business model needs to drive inspection strategies for the future. To accelerate turnaround times, providers are using tablet and mobile technologies to generate instantaneous order receipt, real-time routing, doorstep completion, and photo upload — all from the field. The tablet becomes a mobile workflow portal, freeing the inspector from being tied to the home office.
There's more. Using mobile devices for doorstep completion enables inspectors to collect all required data in a standardized format before they leave a property. The capability for inspectors to enter the data dynamically based on customer business requirements is key to producing accurate, high-quality inspections. And with real-time video conferencing, underwriters may soon take a "virtual ride-along" around the property with the inspector. Talk about fast delivery and decision making!
We in the industry are focusing more than ever on delivering superior service at each and every touchpoint with the homeowner, agent, and customer. Email and call center applications let inspection providers prenotify homeowners and support the insurer's customer service needs. What's more, as the nationwide inspector pool continues to mature, we'll see more seasoned inspectors with robust skill sets working in the market. Those veteran professionals know how to avoid the pitfalls of poor customer service.
James Roche: I see a number of factors at play in the evolution of the property inspection process over the next five years. Leading the way will be data, mobile technology, and advanced statistical modeling. As insurers and inspection vendors become more and more sophisticated, the use of data and statistical modeling will help them learn more about their customers and properties than they ever knew before. Those tools will help them understand what properties to inspect, what to look for, and potentially the best way to capture information. Such insights will help insurers save money and segment customers more accurately.
I agree with Chris that mobile technology will have a significant effect on property inspections. Mobile technology facilitates unprecedented connectivity with the customer and creates new ways to gather or capture risk information both at new business or renewal. Mobile also promises huge efficiency gains for inspectors and inspection vendors, which will ultimately mean better, more consistent service at a more rapid pace.
Jeff Taylor: While it's difficult to predict how the property insurance industry will evolve in the next five years, I see some general trends unfolding right now that offer a glimpse of the future. Geospatial and remote sensing technologies are rapidly progressing in many different directions, giving us more ways to learn about properties and related risk factors — in greater detail than ever. We'll continue to collect vast amounts of data about structures throughout North America and around the world, creating massive repositories to valuate properties, determine nearby risks, and estimate structure costs in the event of a loss.
Current technologies such as satellite and aerial data capture, along with updated platforms including unmanned aerial systems and mobile devices, will play critical roles in the total solution and create greater efficiencies. Advances in interior sensing technology will assist property professionals in scoping and dimensioning floor plans, and automated systems will deliver precise information directly to underwriters.
New technologies will give us precise dimensions of a structure, determine building materials, provide location and details of building features, and identify potential property risks — all available online and through mobile devices. These technologies may change the nature of how we conduct physical property inspections today.
How will insurer spending on property inspections change over the next five years? Will insurers spend more, less, or about the same—and why?
Long: Insurance companies are always exploring ways to reduce spending on property inspections, but they also recognize that they rely on accurate, current data on their risks to remain profitable in the long term. As more and more data becomes available through third-party resources and the insurers' own consolidation and normalization efforts, insurers will most likely spend less on new business property inspections. The challenge is that a significant percentage of properties still on their books don't have current and comprehensive data.
I envision insurers and inspection providers using available data to craft "smarter" inspection programs that focus on higher-risk segments and reinspection programs to ensure they use the most cost-effective inspection types based on available data on the risk. We'll see more "hybrid" inspection types that combine the use of auxiliary data sources, "virtual" photography, and call center data capture.
Roche: I agree with Chris that insurers want to spend less on inspections without compromising on capturing accurate data. The trends that I see revolve primarily around reducing "waste," or inspections that don't lead to any underwriting action. While those inspections provide valuable data, the primary reason for completing a property inspection is to ensure two things: the property's condition meets the underwriting guidelines and the insurance to value is appropriate. Therefore, eliminating inspections when the property's condition and value meet the underwriting guidelines is an opportunity to reduce spending.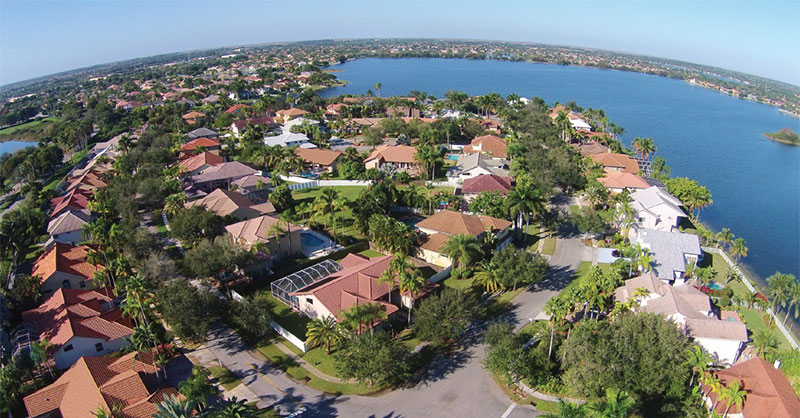 Many insurers have attempted to reduce waste through the use of predictive models. Predictive models enable insurers that inspect a large percentage of both new and renewal business to decrease spending, but the models most benefit insurers that inspect a smaller percentage of new and renewal business. By targeting only those properties needing inspection, predictive models help an insurer improve the quality of its book of business.
Taylor: Insurance carriers are under constant pressure to be faster and more efficient, and there's no sign the trend is changing. Homes are continually growing in size and complexity, meaning there will be more materials, such as siding and roofing, to insure. To underwrite and adjust these structures efficiently, insurers will need new, innovative tools that streamline workflows. That may lead to a slight increase in spending on property inspection technology in the short run, but in the long run, such tools should result in greater efficiencies that minimize operating costs and maximize productivity.
What will be the biggest game changer in property inspections in the next five years?
Roche: New data sources hold promise as the biggest game changer for property inspections. Leading the charge is geospatial data derived from aerial images. Providing recent and accurate information at the point of sale will help insurers bind more policies with the appropriate coverage, reducing the need to make changes to the policy after it's bound.
Another game changer in the property inspection process is the mobile device. Mobile tools allow inspectors to complete their inspections in the field (including uploading photos). That capability not only reduces turnaround time but enables property inspectors to complete smarter inspections that ensure the consistency of the information. Pen and paper are relics of the past. By capturing information on-site using automated rules, inspections will truly take into account property attributes and policy type.
Mobile devices can also empower homeowners by allowing them to capture information about their property, including detailed interior and exterior photos, and upload the data directly to their insurer at little or no cost — potentially eliminating the need for an inspection altogether. For tech-savvy customers, this capability will help them provide information about a risk faster, more accurately, and at lower cost.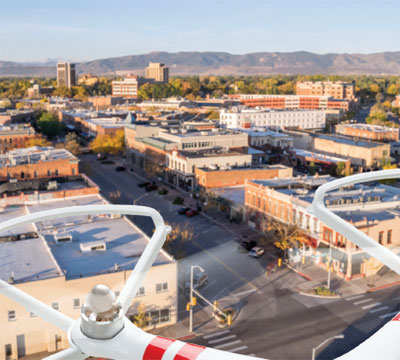 Long: The migration of large insurers to inspection aggregator platforms is a real game changer. Because those systems level the playing field from a product standpoint, inspection providers must distinguish themselves with unmatched turnaround times, competitive pricing, superior customer service, and doorstep professionalism. Complex system integrations, insurer-driven security requirements, and advanced field workflow technology will challenge smaller, less innovative inspection firms to pursue more sophisticated technology resources. As a result, we're likely to see some consolidation among providers.
For some time now, we've been hearing that big data will change property inspections, but we haven't witnessed a significant shift in the way data is collected or analyzed. Perhaps the next five years will see that segment evolve. For years, CIS has advocated a shared insurer database of past inspection data. We welcome the challenge of working with our clients and competitors to help make that a reality.
Finally — despite the buzz about drones for future property inspections—privacy concerns, costs for training and deployment, and regulation present challenges in the short term for scaled deployment of a drone-based inspection force. Nonetheless, I think this alternative bears watching. CIS Group has applied for a license to test the technology and plans to be at the forefront as it evolves.
Taylor: The game changer will be the complete shift in how we capture and store building data. We'll no longer need to gather data one question at a time through on-site inspections and phone interviews. Instead, complete data packages will be available upon request, providing insurers with everything they need to know about structures and related risk factors. With that kind of data at hand, insurance to value will be calculated in a fraction of the time it takes with conventional methods.
Chris Long, vice president of national accounts at CIS Group, works closely with CIS Group clients to execute strategic initiatives, deploy new products, and provide the highest level of customer service. Chris has 16 years of property inspection management experience. He previously served as zone operations director and client services director, where, in addition to top-level account management, he provided direct support to CIS Group Sales. Chris also served as product development manager and professional development/corporate training manager.
James Roche, director, Property Product Management, Verisk Insurance Solutions, is responsible for product management strategies for personal property lines, as well as the development and launch of innovative new property products. Before joining Verisk, James was a senior manager at Allstate Insurance Company.
Jeffrey C. Taylor is vice president of Geospatial and Pricing Solutions at Verisk Insurance Solutions. Before his current position, Jeff had been with Verisk Insurance Solutions' Xactware business since 1992 and led the Xactimate group for the majority of that time. He and his team have produced key innovations for Xactware, such as Property InSightTM, Roof InSightTM, Aerial Sketch®, Xactimate® mobile, Xactimate online, and XactScope®. Jeff takes great pride in both technology innovation and investment in great people. His team is always focused on future technology and making the lives of Xactware customers easier.