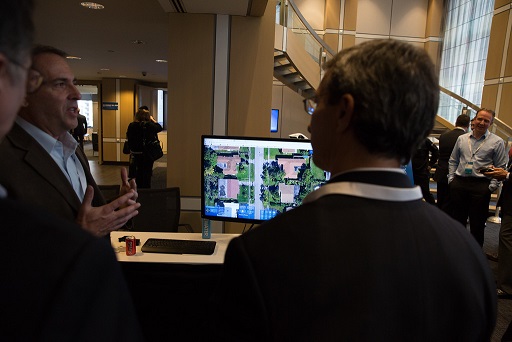 There's no question that property/casualty insurers are facing mounting pressure. Underwriting gains are turning into losses. Auto claims are becoming more frequent and severe.
And a growing generation is demanding the industry adapt, or risk losing new talent and potential customers.
An important question
All of these issues have left insurers with one question: How can we change to meet the needs of today and prepare for the challenges of tomorrow?
We'll be working to address this question at the 2017 Verisk – insurance solutions Risk & Analytics Summit.
The Summit, which will be held in Jersey City in October, will feature sessions on a wide range of important issues.
We'll explore topics such as managing insurance industry disruption, connected cars and homes, and meeting evolving customer expectations.
Other topics will include increased frequency and severity of auto losses, emerging risks, the latest insurance technology, and much more.
Networking, hands-on Innovation Lab
Between sessions, attendees can network and get a hands-on opportunity to see some or our latest innovations as we work to create new tools for the industry.
Save the date: October 4-6
The Summit will be held October 4-6 at the Hyatt Regency on the Hudson in Jersey City, N.J. Early bird registration is now open. To learn more and register, visit the Risk & Analytics Summit web site.