The homeowners insurance market is rapidly evolving. What invariably follows evolution is opportunity—for those willing to adapt. Consumers are changing the way they do business, and insurers need to adapt their methods or risk being left behind. Customers want service on their terms, and for homeowners insurance, that means developing a digital underwriting strategy with an online sales component.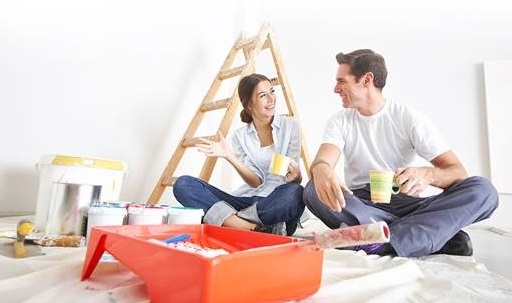 Already prevalent in personal auto, an end-to-end online insurance sales channel for homeowners is more challenging to develop. One primary roadblock is the difficulty in creating reliable replacement cost estimates.
Unlike cars, every property is different and has unique replacement costs based on the location and construction of the house. Essential information doesn't change based on the sales channel. If you haven't done so already, you'll need to evolve your replacement cost estimation process to make sure policyholders are adequately covered regardless of the sales channel.
Change is in the air
Three major trends are driving the change to an online insurance purchasing experience: the availability and impact of technology, shifting customer demographics, and changing customer expectations.
The impact of technology
Recent studies have shown digital service models becoming more common in other industries, putting pressure on the property/casualty sector to align with customers' rising expectations of customers.
In overwhelming numbers, insurers have indicated that they feel digitalization is changing customer expectations and new technologies will radically change traditional practices. Accenture Strategy states in "Insurance strategy: Evolving into a digital underwriter" that 84 percent of insurers feel that digitalization is changing customer expectations, and 80 percent believe that new technologies will radically change traditional practices.
It's not hard to envision a future where digital engagement is the minimum requirement for conducting business. Companies that don't make the transition will attract the least desirable risks. With the new technology and the access it provides customers, insurers must prepare for a world where homeowners have a hands-on role, especially in the vital area of estimated replacement costs.
Shifting customer demographics
Coinciding with the increase in new technology to support digital channels is the emergence of millennials—the first digitally native generation—as home buyers. While millennials have a reputation for being renters and city dwellers, recent data shows they may be no different from Generation Xer's and baby boomers. Millennials gravitate to cities in early adulthood but move to houses as they age and start families. According to the March 2016 report from the National Association of Realtors, millennials are now the largest generation of home buyers in the United States, increasingly buying single-family homes in suburban locations.
In recent years, around a third of home buyers have been 35 or younger. Further, Generation Xers have grown to more than a quarter of the market. That means some 60 percent of U.S. homebuyers are part of the digital generation. And many baby boomers are also digitally engaged.Changing customer expectations
Customer expectations are changing rapidly thanks to companies like Amazon, Uber, and Netflix that have set a high bar for customer service. Amazon serves up products it thinks you'll want based on your previous buying history. Uber made the payment process for a ride as simple as possible, and Netflix puts your favorite shows front and center on your screen. These customer-centric experiences are raising expectations across the board, making customers more demanding than ever—and these same customers are shopping for insurance.
Insurers need to deliver an engaging customer experience with an emphasis on ease of doing business, transparency, and added value beyond purchasing a policy. Customers gravitate toward companies that provide the most efficient insurance shopping experience and make insurance buying all about the customer.
That's also important for growth and profitability. Bain and Company found that satisfied customers who promote their insurers are worth seven times more in lifetime value than detractors. Retaining happy customers costs much less than attracting new customers; that means high-quality customer engagement drives business growth.
The reliability of replacement costs can't be sacrificed based on sales channel. It won't be long until a digital underwriting strategy is required to maintain competitiveness in the homeowners insurance market. This strategy must account for how you'll determine coverage limits in an online sales channel.
Homeowners underwriting is complex; the amount of necessary property information makes replicating it online a challenge, but not impossible. The user experience needs to cater to a wide range of people with different interest levels, insurance understanding, and technical know-how.
A home is typically the largest single asset a person will own in a lifetime. You can empower your customers so they can participate as little or as much as they want in estimating the replacement cost of that asset. Some customers like it easy; they just want to enter an address, go through a simple process to confirm data, and get a result. More engaged insurance buyers want to dive in deep and will answer highly detailed questions about their home to get the most reliable result.
It's also important to give customers the option to contact a live representative. A recent Celent survey found 52 percent of customers want some human engagement on simple insurance transactions; 76 percent want this on more complex insurance transactions.
All of this benefits the insurer and the homeowner. Having homeowners involved in reviewing and updating data results in a more refined estimated replacement cost, helping them ensure they're financially protected in the event of a loss. Homeowners who make this effort are responsible policyholders—ones you'll want to keep for the long term.
Streamlined estimation process
One of the keys to achieving that goal is an interactive process that provides homeowners with reliable estimated replacement costs based on current, detailed, and localized reconstruction cost data. The process needs to be as user-friendly as possible and simple to use—with a complete end-to-end solution. Prefill should be a key part of this web integration platform.
Property prefill can make the process simple for homeowners insurance buyers to calculate estimated replacement costs on their own through your web interface. After inputting an address to an online application, data can instantly prefill to answer many questions about the property. These include important data points such as year built, total finished square feet, and roof shape and cover. Homeowners can easily review the data, update as needed, and then click a button to calculate the replacement cost. It can be that simple.
To make sure customers are adequately covered and you're effectively anticipating future claims losses, replacement cost estimates should be grounded in real, recent claims experience. This can come in the context of continuous real-market feedback that provides the latest data on materials, labor, and other costs associated with property reconstruction. In combination with detailed and accurate property-specific information, this reconstruction cost data is the key to replacement cost estimates that reflect future claims losses, protect your policyholders, and give you an insured-to-value portfolio.
Meeting the future today
The homeowners insurance industry is in the early stages of a significant evolution, one driven by emerging technology, changing customer demographics, and increasing customer expectations. The changes bring opportunities and challenges alike. One challenge is how to incorporate an estimated replacement cost process into an online buying experience. Insurers need to provide a user experience that empowers customers and increases transparency, key factors in increasing customer satisfaction.