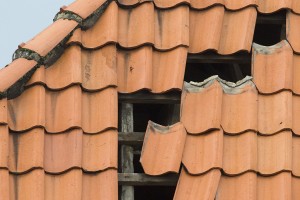 A house is only as strong as its roof. But often, the shingles and tiles that cover our homes aren't given the respect and attention they deserve.
Just consider the following facts.
Millions of roofs are in need of repair: Between 2010 and 2014, Xactware, a Verisk Analytics business, processed more than 8 million estimates that involved some kind of roof repair in the United States. That comprised 41 percent of all the home repair estimates the company processed during that time.
Hail, a major cause of roof damage, is becoming more frequent and severe: According to data from Verisk's A-PLUS™ property database, U.S. insurers paid more than 6 million claims for hail losses between 2008 and 2013. The average severity of each claim during that time was 65 percent higher than claims from 2000 through 2007, primarily because the cost of roof repairs rose dramatically.
Roofing costs continue to rise: The costs of roofing materials and labor rose close to 60 percent from 2005 to 2014, according to data from Verisk's 360Value® Quarterly Cost Reports. Over the past year, roofing material costs grew 1.5 percent, and roofing labor rose close to 2 percent.
As alarming as those statistics may be for homeowners insurers, the reality is that there are ways to mitigate the risks of roof damage. A wide range of roof materials currently on the market, when selected and installed properly, can keep a home safe from the elements.
Evaluating Roof Materials
One tool to evaluate the quality of roofs is to look at the product ratings.
The Underwriters Laboratories standard, UL 2218, measures the impact resistance of flexible roof materials, such as asphalt, wood, and plastic shingles. The testing involves dropping small steel balls on roofing materials from various heights and seeing how the materials react.
FM 4473, developed by FM Global, measures the impact resistance of rigid roof materials, such as slate and tile. For this standard, ice balls are launched onto a roof sample to test how the roof material responds.
Both standards evaluate the resistance of the roof materials on a scale from 1 to 4, with 4 being the strongest.
Hail, though, is not the only weather event that could affect the durability of a roof. Severe winds and heavy precipitation can also cause significant damage.
Fortunately, there are also standards that measure roofing materials for waterproofing and wind resistance. In some cases, roofs can be rated for wind speeds of up to 150 miles per hour.
Reliable Roofers
It's not just the roofing material that will determine the strength of a roof. It's also the roofing contractor.
If the homeowner has insurance, the insurer may arrange for the repairs directly through a preapproved roofing contractor. In that case, the insurer would have vetted the contractors before approving them to work on policyholders' homes.
In other situations where homeowners need to hire their own contractors, it's critical to find one that is experienced and honest about both quality and cost. The first step involves searching online for company websites and reviews by customers. Then, it's important to meet each individual contractor.
The U.S. Federal Trade Commission recommends asking the contractor for the contact information of at least three clients with similar projects. Then, the FTC recommends:
…asking each client how long ago the project was and whether it was completed on time. Was the client satisfied? Were there any unexpected costs? Did workers show up on time and clean up after finishing the job?
New ISO Coverage Options and Rating Factors
Once the roofing project is complete, it won't just be the home that's enhanced. Homeowners policyholders and insurers will also benefit, thanks to new rating tools and coverage options that ISO has introduced to help insurers address the quality and age of roof material.
The newly developed rating factors will allow insurers either to reduce or increase premiums, depending on the age and type of roof material, without changing the current replacement cost coverage provided for roofs under the base policies. The new coverage options include endorsements that can provide premium savings for policyholders while effectively managing the roof loss exposure for insurers.
Some of the new endorsements activate a premium credit and limit a homeowner's loss settlement for roof surfacing — based on roof age and material — for damage caused by windstorm or hail. Other endorsements activate premium credits and offer limited loss settlement when damage is cosmetic in nature. Both of the endorsements may trigger coverage limitations.
If you have any questions, please feel free to contact me at wschlager@iso.com or 201-469-2696.
---