Water Supplies for Sprinkler Systems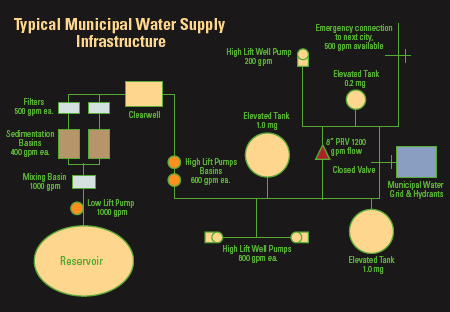 Introduction
Automatic sprinklers are the most reliable and effective fire protection devices available today — provided they operate correctly. To determine if a sprinkler system can adequately protect a property, underwriters should be familiar with the components, operation, and testing of the systems, as well as potential causes for failure.
A sprinkler system consists of the following components:
a water supply and fire department connection
underground and aboveground pipes
valves and drains
alarms and test connections
Every sprinkler system requires at least one automatic water supply of adequate pressure, capacity, and reliability. The water supply needs to be capable of supplying all sprinklers that operate during a fire and providing water for fire department operations during the fire.