More on Identification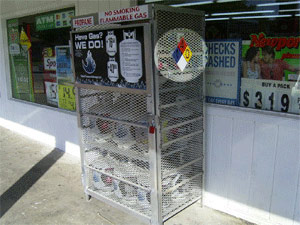 While the NFPA 704 system is simple to apply, people who are technically competent and experienced in interpreting the hazard criteria — according to NFPA standards — should perform the hazard evaluation. Often, a qualified individual can determine the ratings in the facility using the data available from the manufacturer supplied Material Safety Data Sheet (MSDS). The MSDS contains information on hazardous materials, including handling procedures and spill response measures. The NFPA 704 standards document describes the technique to perform the ratings.
NFPA 704 doesn't include the actual ratings for specific chemicals. Two other NFPA documents contain hazard property information — NFPA 49, Hazardous Chemicals Data, and NFPA 325, Guide to the Fire Hazard Properties of Flammable Liquids, Gases, and Volatile Solids. The Fire Protection Guide to Hazardous Materials contains all the NFPA documents.
If a rating isn't available in those documents, you can use the NFPA 704 rating system to rate chemicals of interest. Because local conditions have a bearing on the rating, even if your chemical is listed in one of those sources, you may still want to adjust the rating to ensure that conditions don't affect the listed rating.