Hazards and Loss Costs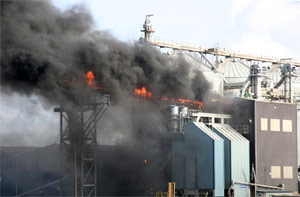 As an underwriter, it's important for you to understand how a risk uses, stores, and maintains flammable and combustible liquids. Such knowledge is vital to your ability to identify possible dangers, evaluate the potential for loss, and successfully work with the insured to reduce or eliminate those hazardous conditions.
Verisk considers flammable and combustible liquids, among other occupancy hazards, when developing specific property loss costs.
For example, we examine:
the kinds and amounts of liquid
how the liquids are stored
whether the facility has proper protection for the liquids
Our loss cost surveys include relative hazard analysis of construction, occupancy, protection, and exposure. For more information on hazards and loss costs, go to Loss Cost Reports.
The following ProMetrix reports include information on flammable liquids: