Installation and Maintenance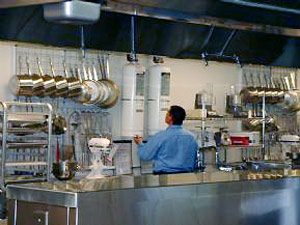 Underwriters should determine whether a facility has a certificate of installation and a current maintenance contract for its system. New systems and systems not previously recognized require certificates of installation. The certificate indicates that the property has installed the system according to listing and manufacturing instructions. A maintenance contract should indicate that the system is serviced twice a year.
In the event of a fire or damage to a cooking area, a qualified professional should inspect the risk to determine that the structure and equipment are sound, capable of maintaining their fire protection function, and in compliance with accepted guidelines.