About Verisk – Insurance Solutions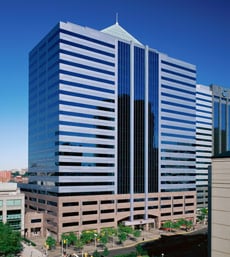 Verisk – insurance solutions is a leading source of information about property/casualty insurance risk. To serve our clients, we draw upon our vast experience in data management and our expertise in predictive modeling. We analyze data and present information in formats our customers can use. And we develop practical tools that integrate into our customers' workflow.
In the United States and around the world, our products help customers protect people, property, and financial assets.
Verisk – insurance solutions operates through units that offer risk-assessment services and decision analytics to professionals in many disciplines throughout the property/casualty insurance industry.
ISO
ISO serves insurers, reinsurers, agents and brokers, insurance regulators, risk managers, and other participants in the property/casualty insurance marketplace. Here's an outline of ISO's products and services:
data to help insurers make independent decisions about their pricing
statistical and actuarial services
insurance policy language
rules needed to write and rate insurance policies
tools for predictive modeling and scoring of risk
information about specific properties and communities
claims data and other information for underwriting
tools for identifying and preventing insurance fraud
criminal records and other public information
information for marketing, loss control, and premium audit
risk consulting services
AIR Worldwide
AIR Worldwide (AIR) provides catastrophe risk modeling solutions that make individuals, businesses, and society more resilient.
AIR pioneered the development and application of probabilistic catastrophe modeling in 1987, and today models the risk from natural catastrophes, terrorism, and pandemics globally. More than 400 organizations in the insurance, reinsurance, financial, corporate, and government sectors rely on AIR's advanced science, software, and consulting services for catastrophe risk management, insurance-linked securities, site-specific engineering analyses, and agricultural risk management. Today, AIR has models for more than 100 countries throughout North America, the Caribbean, South America, Europe, and the Asia-Pacific region.
ISO Claims Partners
ISO Claims Partners provides a variety of Medicare claims analysis and compliance services to many of the largest property/casualty insurance companies, third-party administrators, and self-insured companies.
Insurance Information Exchange (iiX)
Insurance Information Exchange (iiX) delivers motor vehicle reports (MVRs), undisclosed driver reports, credit scoring, and other information insurers need to underwrite auto and property risks.
Xactware
Xactware provides computer software for professionals involved in estimating all phases of building and repair. In 1986, Xactware opened for business with its flagship estimating system, Xactimate. Xactimate helped contractors and insurance adjusters estimate the cost of repairs and reconstruction faster and more accurately than ever before. In the years since its introduction, Xactimate has evolved into a high-powered package complete with a patented plan-sketching program. Eighty percent of insurance repair contractors and 15 of the top 20 property insurers use Xactimate to calculate the cost of repairs. Today Xactware offers a wide variety of software and systems for estimating and management.
For more information . . .
. . . about Verisk – insurance solutions call us at 1-800-888-4476.