The Yosemite wildfire is spreading, according to AIR Worldwide. As of August 26, 2013, it had affected 225 square miles and destroyed 23 buildings. Another 4,500 buildings are at risk. The wildfire is likely to raise more questions about the most effective ways to transfer such risk. And in today's market, that discussion probably would include the capital markets.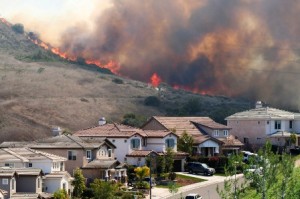 The Property Claim Services® (PCS®) catastrophe loss database has records for more than 23 events that contain the "wildland fire" peril since 1949. Over that time period, PCS has identified more than $8 billion in catastrophe losses that include wildland fire, with nearly $5 billion accrued in the last ten years.
In addition to supporting internal analysis, insurers and reinsurers can use the data in insurance-linked securities (ILS) transactions. Just as catastrophe bonds and industry loss warranties (ILWs) use the overall PCS loss estimates in triggers, insurers and reinsurers can structure ILWs narrowly for wildland fire. For example, a $500 million industry loss (per PCS) could trigger an ILW for events that include the wildland fire peril in the PCS catastrophe bulletin and affect certain designated states.
That approach can support rapid, cost-effective risk transfer to a broader set of capital sources and provide investors with the opportunity for targeted diversification.
Interest in transferring wildfire risk to the capital markets has begun to rise. PCS is ready to help. For more information, please contact Joe Louwagie, assistant vice president, PCS, at jlouwagie@verisk.com or +1 551 208 3418.