News spreads fast and far. Not long after Verisk Insurance Solutions began a dialogue with U.S. insurers about identifying perils, unreported incidents, and prior claims through data and analytics, we were contacted by Canadian Underwriter magazine, one of Canada's leading insurance publications. They asked us to share our insight with their readers on the availability and importance of data concerning perils and incidents. I wrote an article on how underwriters need to dig deeper than the data sets they usually examine when selecting risks, exploring where we believe underwriters need to pay greater attention. As noted in the article, "Sussing Out Risk," which ran in their July 2015 issue granular and up-to-date analytics on a range of perils — wind, lightning, hail, and wildfires — are key to assessing weather-related risks to a property.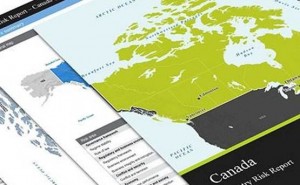 Across North America, observation networks track fast-moving storms through a system that includes radar installations, weather stations, and lightning sensors. These networks record more than 99 percent of all cloud-to-ground strikes. Peril data developed by Verisk Climate includes a trend indication for each of the events, historical occurrences down to the street level of the property, and the date of the most recent event. The data provides insight into the probability that a damage-producing incident affected the property in the past. Scoring the likelihood of future weather-related events also adds a new dimension to the review.
Many insurers recognize the unprecedented accuracy and depth of these assets to empower more effective underwriting and claims management. Fortunately, in the United States, there are tools available from Verisk to provide that level of risk assessment accuracy, such as the Peril and Incident Report. We're exploring how to offer these insights in the Canadian market.
I urge you to read the full article in Canadian Underwriter to gain a better understanding of the data available in both Canada and the United States on weather perils and prior unreported fire and gas incidents. For more information on the Peril and Incident Report, including a sample report and video, go to our website.