Across the United States, reconstruction costs continued to rise from July 2014 to July 2015, but at a slower rate than experienced in April. At the state level, reconstruction costs in 43 states and Washington, D.C., increased more than 4 percent. Compare this with the Q2 2015 update when 44 states and Washington, D.C., saw an increase greater than 5 percent and no state had less than a 4 percent increase. Reconstruction costs are a key factor in estimating replacement costs used to determine policy coverage limits.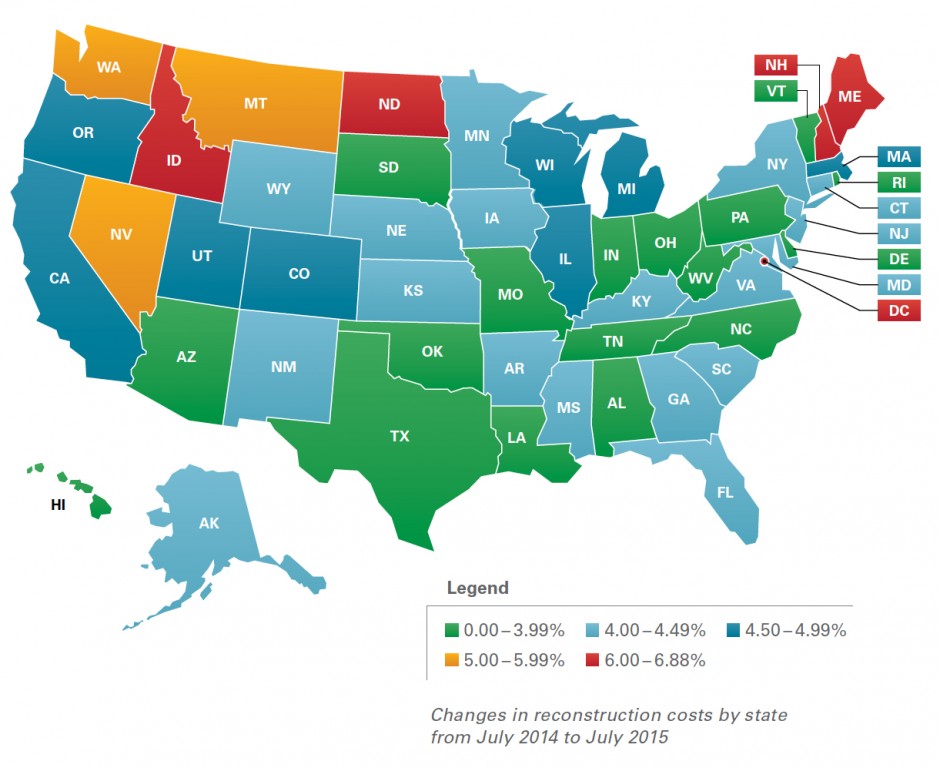 Virtually all the labor and materials costs tracked for the 360Value Overview of Property Reconstruction Cost Changes show increases. The lone exception is carpet, which decreased slightly earlier this year and has not recovered.
The trend is similar in Canada, where reconstruction costs increased 4.9 percent from July 2014 to July 2015. All provinces except Newfoundland and Labrador experienced increases of more than 4 percent.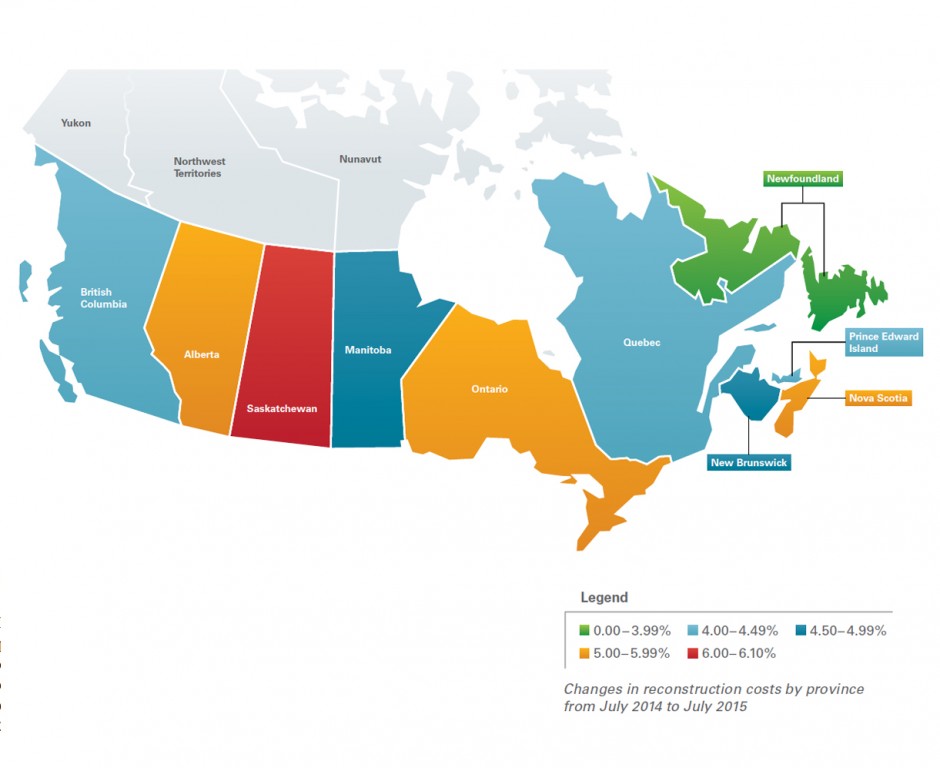 To see how all labor and material costs used for replacement cost estimation are trending in the United States and Canada, subscribe to Xactware's Industry Trend Reports.