Overall reconstruction costs tracked for the 360Value® Overview of Property Reconstruction Cost Changes showed moderate increases in both the United States and Canada across all states and provinces, and continue an ongoing pattern of slow, but steadily rising growth in costs.
During the fourth quarter of 2015, overall reconstruction costs in the U.S. were up 0.1 percent; they were up just under 1 per cent in Canada. For the year-long period spanning January 2015 to January 2016, overall costs rose 2.3 percent in the U.S. and 2.3 per cent in Canada as well.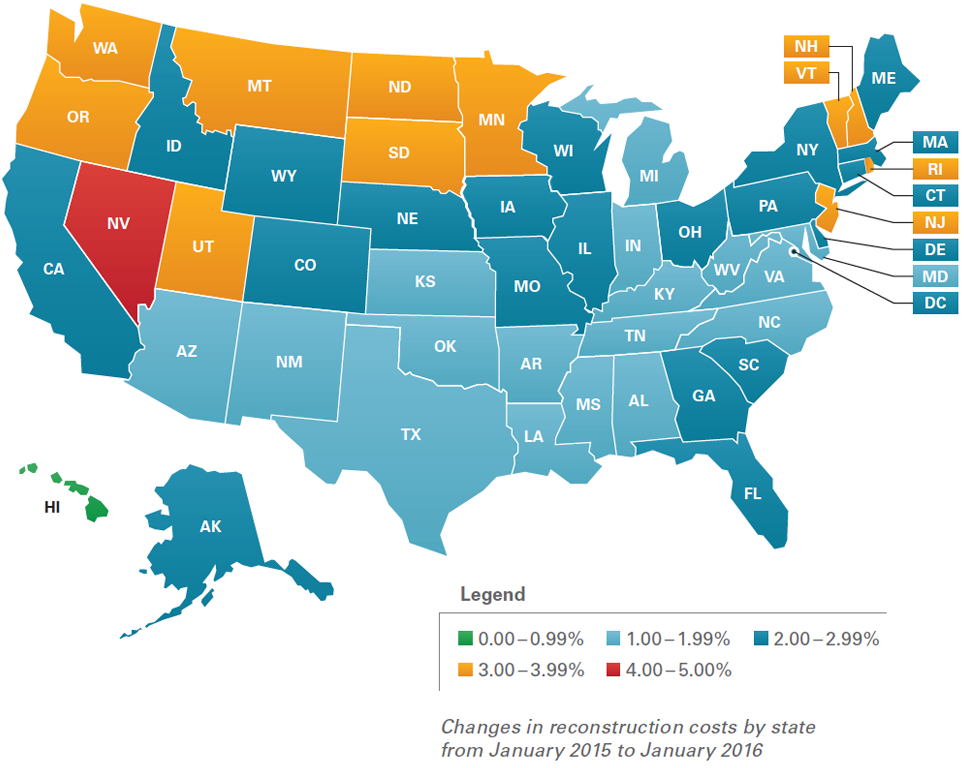 In the U.S. third quarter, 34 states plus Washington, D.C., experienced increases of less than 4 percent. This past quarter, Nevada rose above the 4 percent mark. Hawaii experienced the lowest increase, of only 0.7 percent
In Canada, all ten provinces experienced reconstruction costs increases during the last 12 months. Alberta had the period's largest increase, at 3.5 percent.