Property Claim Services® (PCS®) has implemented an enhancement for ISOnet® PCS users. Starting April 1, 2014, PCS catastrophe designation and loss estimate bulletins may include analysis maps of affected areas. The maps will use weather and natural hazard analytics from Verisk Climate. PCS Canada will offer similar functionality starting June 1, 2014. The enhancement should help improve claims department productivity and enable higher levels of customer service.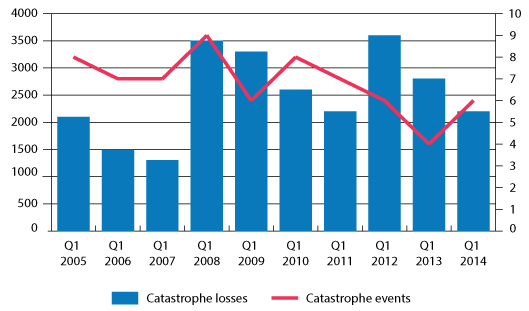 When PCS designates a weather event as a catastrophe, the initial PCS Catastrophe Designation Bulletin can have an additional element, such as a Verisk Climate Respond™ map that provides objective weather information illustrating the affected geographic areas. The first PCS Catastrophe Loss Estimate Bulletin will include additional detail associated with the event perils.
The Respond maps can help insurers, reinsurers, and other risk transfer market participants assess more quickly the severity of damage in the affected regions. Insurers that integrate the maps into their operations will gain an improved ability to determine which claims to adjust over the phone and which ones require a field inspection.
The Respond analytics and maps also help carriers determine which resources to deploy — such as staff adjusters, independent adjusters, or third-party contractors — and where to position them. The maps show the states and counties affected. That view is consistent with the full Respond service's interactive and more detailed neighborhood-level analysis, which claims departments embed into their operations to evaluate total effect on policies and reduce cycle time in verifying claims. Ultimately, improved decision making can help carriers reduce response times and improve catastrophe claims handling.