Overcoming Challenges in Predictive Modeling Part 2: Lack of Skilled Modelers
By
Doug Wing
| February 3, 2014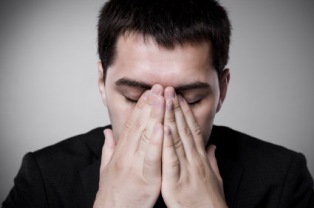 In a recent ISO and Earnix survey of 269 insurance professionals, the results clearly indicated that the majority of carriers had two primary pain points restricting their ability to create more predictive analytics: a lack of sufficient data and a shortage of skilled modelers. In a January 22 post, I discussed the lack of sufficient data. In this post, I'll focus on the lack of skilled modelers.
The survey results indicated that the lack of skilled predictive modelers is a glaring hole for companies. As more and more insurers get into predictive analytics, we already have a gap between the demand and supply of qualified modelers. It's estimated that this gap will continue to grow over the next five years as competition for top talent increases.
Not only are insurers battling one another for qualified predictive modelers, but they're also competing with companies outside the insurance industry. Many more industries and companies are applying analytics, and we're all seeking the same skill sets. So what can insurers do?
Here are some tips for recruiting and retaining the predictive modelers we in the insurance industry are seeking:
Offer a variety of projects to work on. Young professionals enjoy tackling many small projects as opposed to one or two large ones. They want to be involved in a variety of projects to keep them engaged and continually developing. That could include modeling on different lines of business or working on rating and underwriting models.
Create an atmosphere for collaboration and unity. Predictive modeling teams that truly run as teams (not just collections of individuals) enjoy working together and consider the work environment a primary reason for remaining with their company.
Create positions where compensation matches qualification. As the gap between demand and supply widens, it will take more dollars to attract the right candidates. You get what you pay for, and when others are constantly recruiting your employees, it takes money to retain them.
Establish a pipeline for developing talent. Not all predictive modelers need to be ready to perform independently. Having a relevant training and development program will allow you to homegrow talent. Employees who developed within a company will often show more loyalty and be easier to retain.
Offer more flexible work environments. As telecommuting becomes more the norm and companies have offices in more than a single location, that flexibility becomes attractive to candidates. It can mean the difference between adding or losing hard-to-find talent.
---