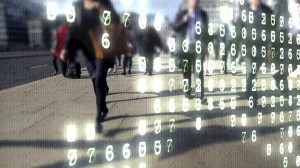 In our data-driven world, it should come as no surprise that insurers are looking to emerging sources of data — such as social media postings, shopping behavior, and building permits — to improve their predictive modeling.
But what you might find intriguing is how important obtaining that external data is to insurers. According to a recent survey of U.K. insurance professionals by Earnix and Verisk – insurance solutions, 65 percent of insurers regard the use of external data as a "must have" to keep up with the competition. At the same time, 75 percent of respondents said their companies intend to at least double their investment in external data during the next three years. Those statistics are an indication of how quickly insurers need to act on new data sources that are both large and dynamic in nature.
The survey, conducted online with 55 insurance professionals, was designed to help insurance executives get a measure of how data acquisition is used throughout the industry.
Here are some of the key findings of the survey:
The use of external data for modeling is expected to grow significantly over the next one to three years. As many as half of the respondents anticipate the number of external data sources used by their companies will grow three to five times over the next three years.
Some of the emerging data types expected to see high growth in use over the next three years include social media data (182 percent growth), building permit data (150 percent), third-party telematics data (137 percent), and shopping behavior data (108 percent).
Insurance carriers use an average of 10.1 external data types for modeling. Brokers are still somewhat behind in terms of the number of data sources used (6.2 on average), but most of the brokers surveyed (67 percent) view the use of external data as a source of competitive advantage.
As expected, the most common use of external data has been in pricing. However, product design and marketing are the areas where respondents expect significant growth in the use of external data over the next three years.
Incorporating new data types into different models is still a major challenge and is only expected to grow as more data types are adopted. Across all areas, the majority of companies take more than three months to incorporate new data types into their models. As many as 40 percent of the insurers require more than six months to make use of new data types in their underwriting models.
For more information about the Verisk/Earnix U.K. survey results, please feel free to contact me at David.Cummings@iso.com or Janette La Vigne at JLavigne@verisk.com.