There are several changes set to take effect in October, 2014 which will impact important areas of Medicare Compliance Secondary Payer (MSP) compliance.
The following chart highlights these changes and how they will effect MSP compliance obligations.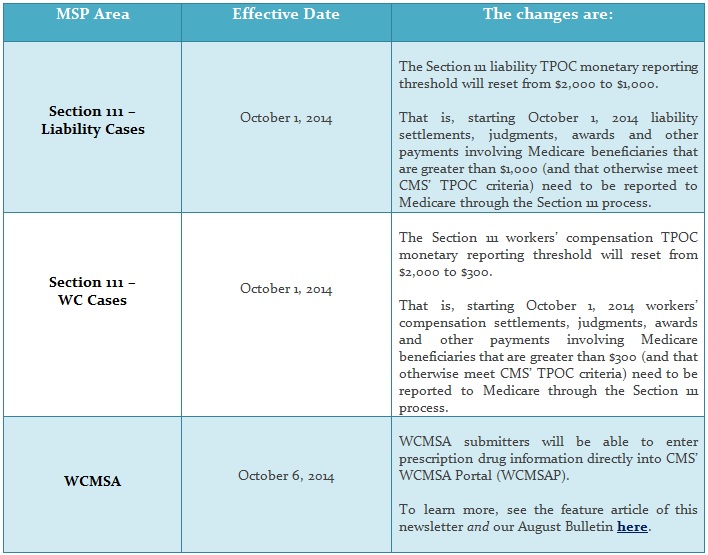 It is noted that CMS' planned ICD 10 transition for Section 111 reporting was also scheduled to become effective October 1, 2014.
However, pursuant to the recently enacted Protecting Access to Medicare Act of 2014 (Pub. L. No. 113-93) CMS has delayed its ICD-9 to ICD-10 transition until October 1, 2015. To learn more, please see ISO CP's recent article here.
---